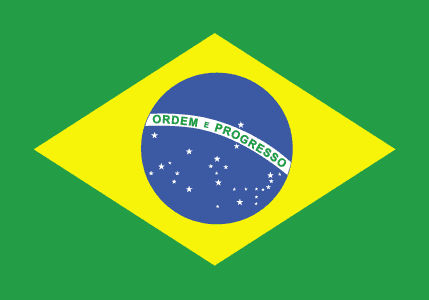 On October 26, 2014, Brazilians will go to the polls to choose their President in a runoff vote between incumbent Dilma Rousseff and challenger Aécio Neves. The race today is too close to call with opinion polls showing Rousseff barely ahead 45.5% to 44.5%. In the first round, Rousseff took 41.6% of the vote, Neves 33.6%, and environmentalist Marina Silva (who recently endorsed Neves) 21.32%.
As one of the largest and economically most important countries in the world, the outcome of these elections is significant not just for Brazilians but for all of us. Most of the world recognizes Brazil for its fútbol, carnival, and the upcoming 2016 Olympics. But, to understand this landmark election, here are ten more things we should know about Brazil's colorful history of empire, coffee-planter oligarchs, military dictators, and recent shift to democracy.
1. Brazil: Just the Facts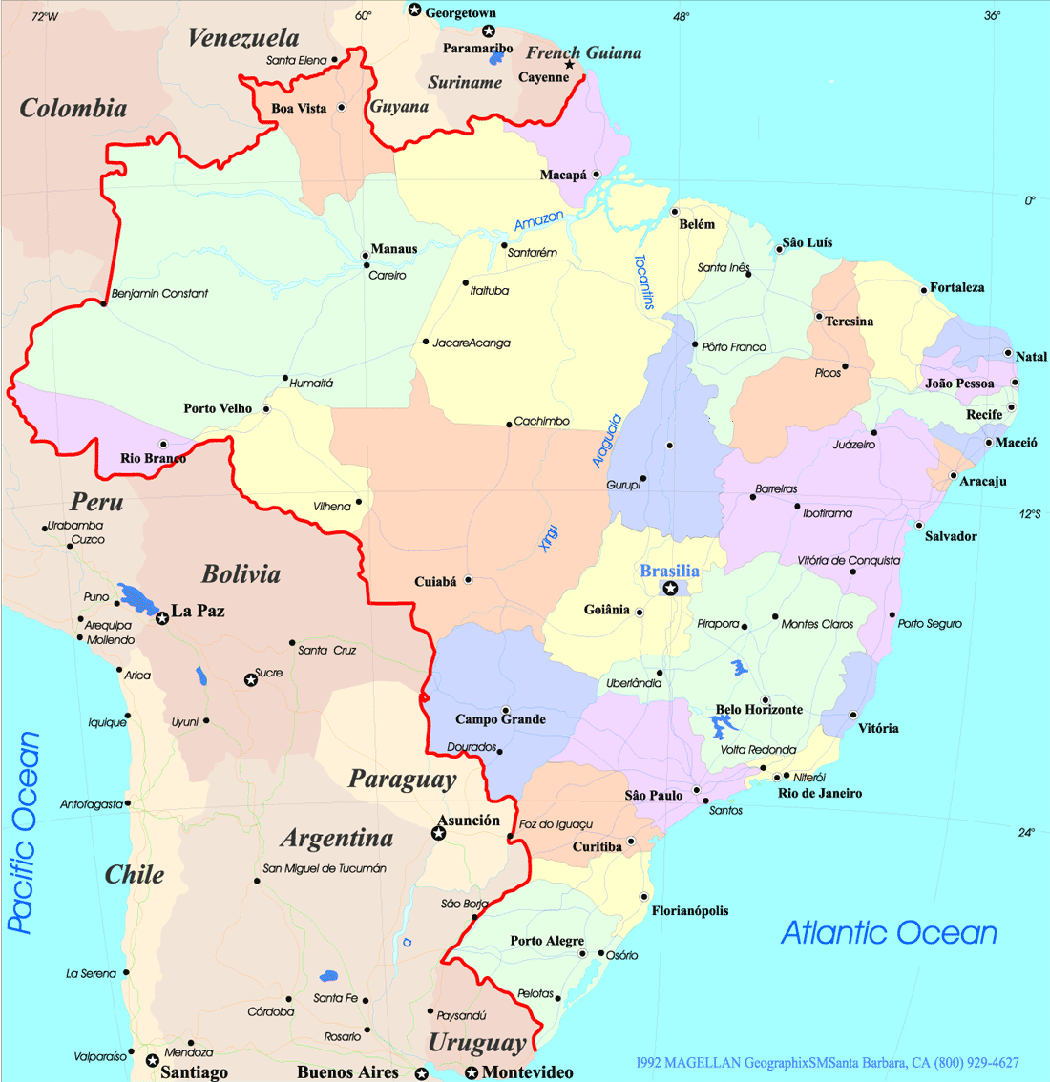 Brazil is the 5th most populous nation in the world (with an estimated 2014 population of 202 million); the 5th largest country in land area; the 7th largest economy; and the 4th largest democracy. Despite the recent global economic crisis, the Brazilian economy has continued to expand. During the "Lost Decade" of the 1980s Brazil owed foreign creditors $105 billion, but by 2009 Brazil provided the International Monetary Fund with $10 billion in financing. Brazilian society, however, remains very unequal, possessing one of the world's highest Gini coefficients (the standard measure of economic inequality). Since 2003 the Brazilian government has attempted to address the economic situation of the poor and working classes through new social welfare programs.
2. Empire, Coffee, and Slaves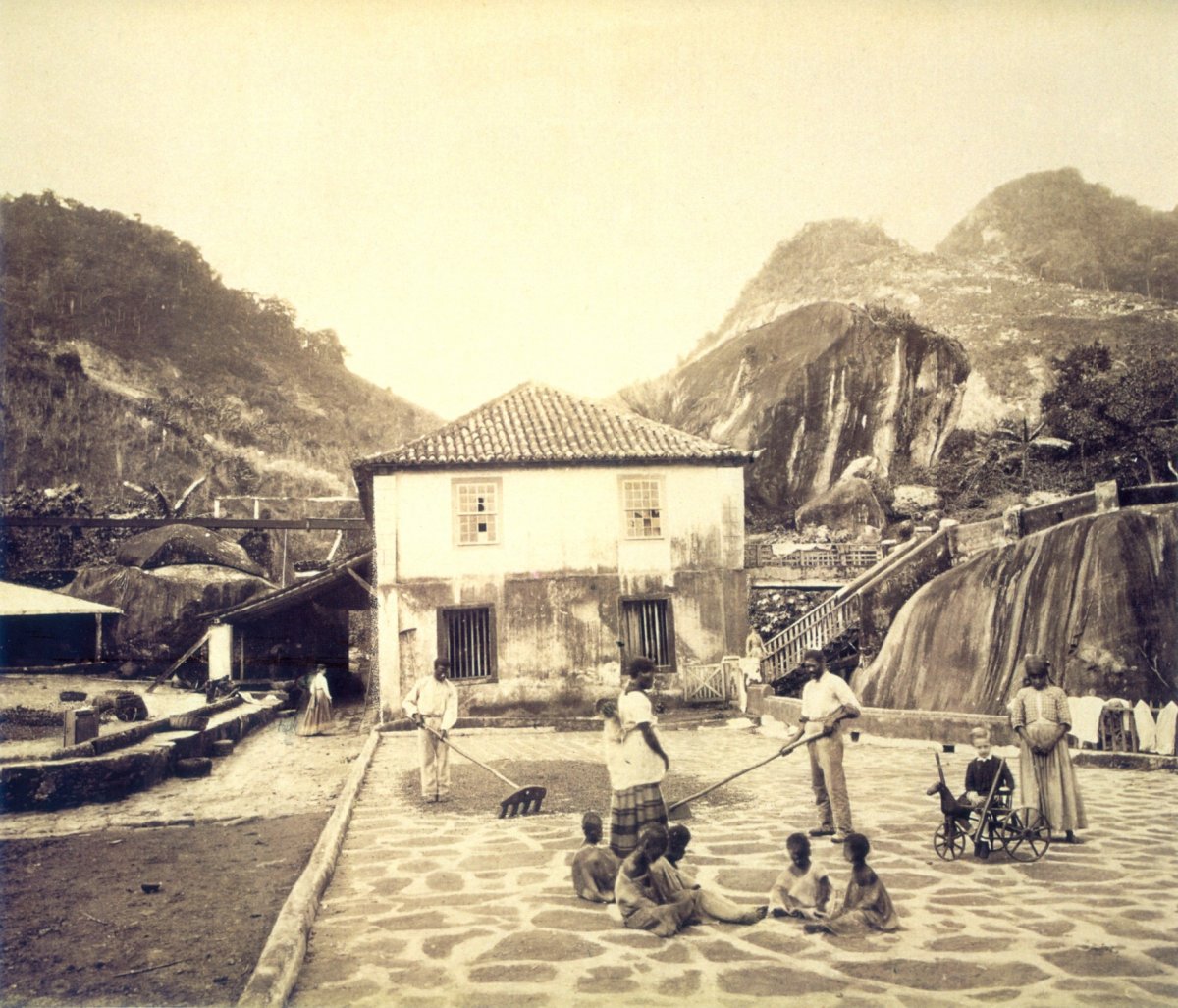 Slaves drying coffee at plantation in Rio de Janeiro, Brazil circa 1870
Brazil, colonized by the Portuguese in 1500, became independent in 1822. Until 1889 two Braganza Emperors ruled Brazil as a constitutional monarchy. During the colonial period and nineteenth century, Brazil's economy was based on the cultivation of sugar and coffee and depended on slave labor. Brazil was the destination for approximately 40% of all slaves brought to the Western hemisphere during the Atlantic slave trade. After the 1888 abolition of slavery and 1889 military coup d'état that ended the Empire, Brazil became an oligarchic republic dominated by coffee planters.
3. Getúlio Vargas and Fascist Brazil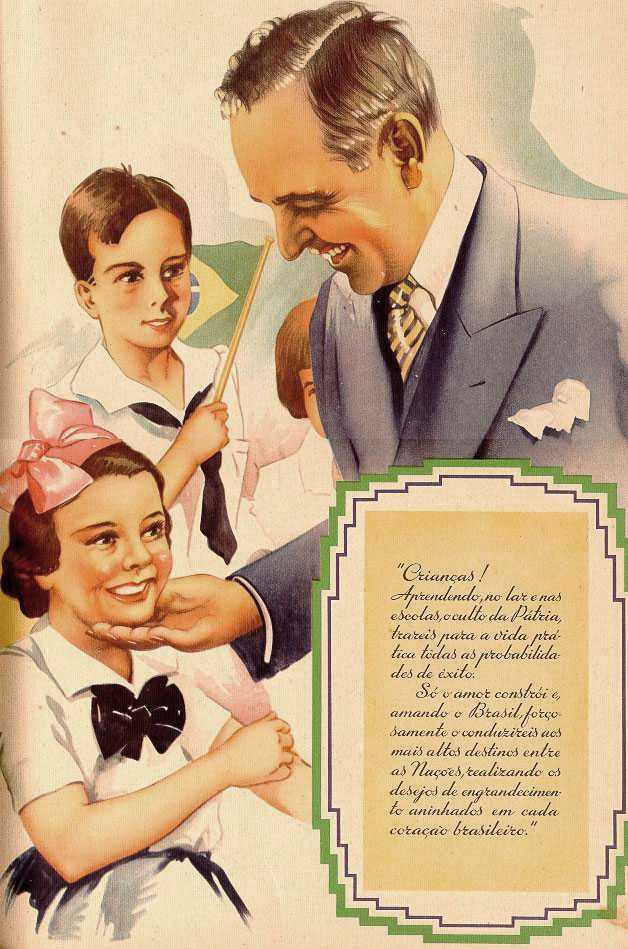 A 1930 military coup d'état overthrew the coffee oligarchy and brought Getúlio Vargas to power. Vargas ruled Brazil from 1930-45, as a provisional president and dictator. During the "Estado Novo," Vargas governed Brazil as a corporatist state modeled on European fascism. He courted the industrial working classes through state-controlled labor unions and social welfare programs. At the conclusion of World War II, the Brazilian military forced Vargas from power and initiated the Second Republic (1945-64). Vargas returned to politics as elected president in 1950 based on working-class support. His inability to manage a slowing economy and political opposition, as well as his involvement in a failed plot to assassinate a journalist, led Vargas to commit suicide in 1954.
(Left) Getúlio Vargas and the propaganda of the "Estado Novo"
4. Enter the Military Dictatorship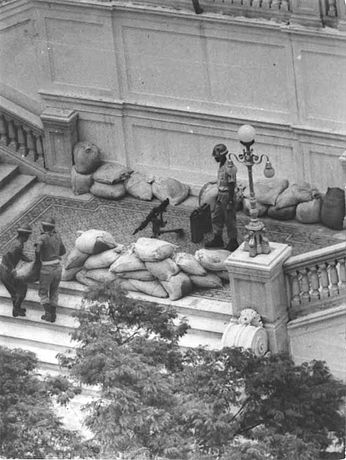 By the mid-1960s, increasing domestic and international political polarization, as well as economic instability led the Brazilian military to overthrow elected president João Goulart in 1964, marking the beginning of a 21-year authoritarian military dictatorship. While a period of rapid economic expansion lasted until 1974, the suspension of elections and political parties, censorship, human rights abuses, and popular opposition led the military to step down and hold indirect presidential elections in 1985. While the Brazilian military had brokered almost every political transition since 1889, its direct involvement in politics ended in 1985.
(Right) Soldiers guarding Guanabara Palace in Rio de Janeiro, March 31, 1964
5. Elections Brazilian Style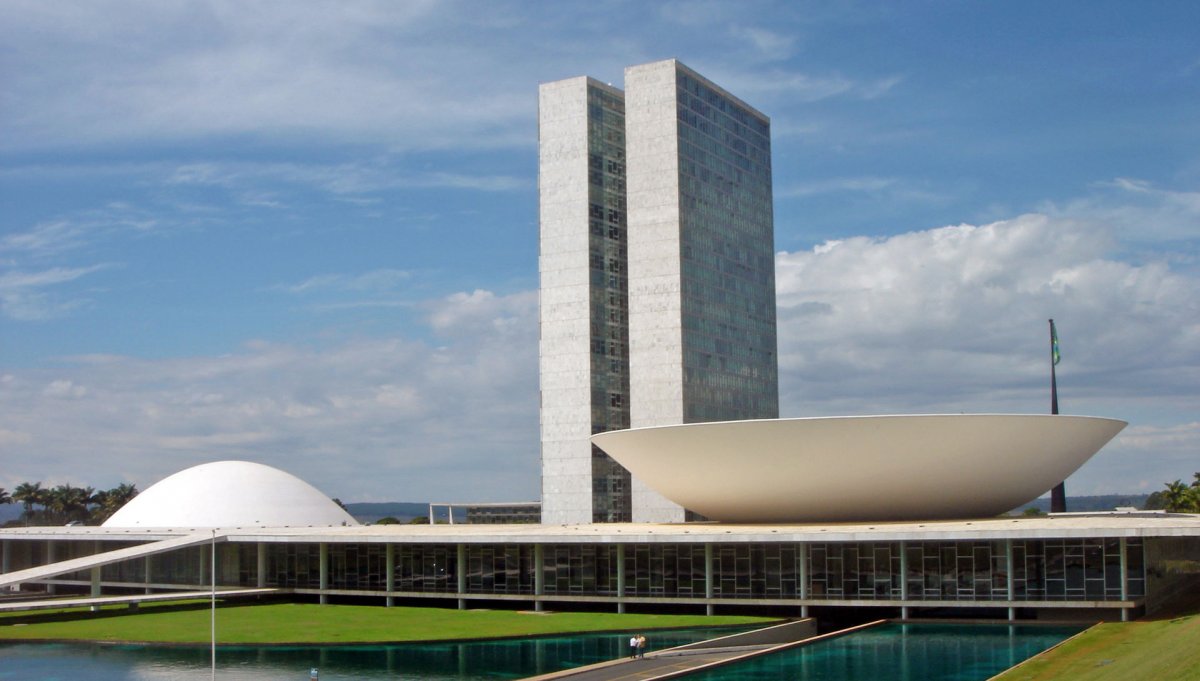 Brazil's National Congress, Brasilia, D.F. 
The President of Brazil is elected to a four-year term, with a two-term limit. Elections are a direct, popular vote, and voting is universal and mandatory. If no candidate receives an absolute majority in the first round (which, this year, took place on October 5), the top two candidates in the first round face each other in a runoff election (October 26). Brazil possesses a multi-party system, currently with 28 parties in the Chamber of Deputies and 16 parties in the Senate. Parties align into two blocs, with the PT (Worker's Party) and the PMDB (Brazilian Democratic Movement Party) forming the base of the current government's support, and the PSDB (Brazilian Social Democracy Party) and PSB (Socialist Party) forming the opposition.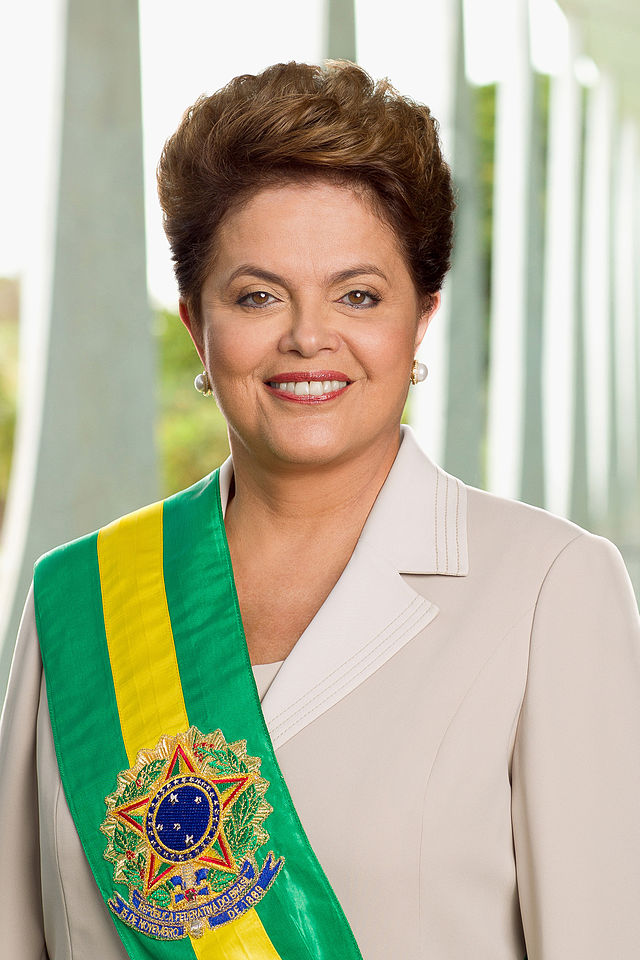 6. The Incumbent: Dilma Rousseff
Dilma Rousseff (PT) was elected President in 2010 and is the first woman to hold the office. Born in 1947, Rousseff actively resisted the military dictatorship in the 1960s as a member and leader of leftist political and guerilla groups. She was arrested and tortured by the military in 1970 and imprisoned until 1973. Her political career began in Rio Grande do Sul in municipal government and as state Secretary of Energy. She served as federal Minister of Mines and Energy and as former President Luiz Inácio Lula da Silva's chief of staff from 2005-10.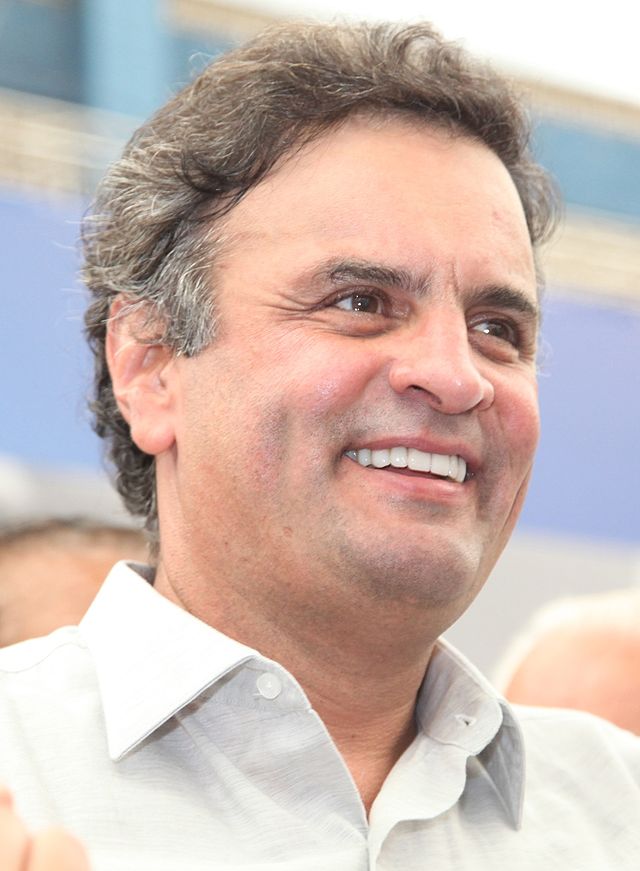 7. The Challenger: Aécio Neves
Rousseff's opponent in the second round is Aécio Neves (PSDB). He currently serves as a Senator representing Minas Gerais. Born in 1960, his grandfather Tancredo Neves was elected president of Brazil in 1985 but fell ill and died before he was sworn in. Aécio began his political career as a federal Deputy, rising to become the leader of the PSDB and serving as President of the Chamber of Deputies. He served as Governor of Minas Gerais from 2003-10, implementing a "management shock" program to streamline and reorganize government. While the program improved budgets, the long-term social and economic effects of the programs are less clear.
8. The Other Challenger: Marina Silva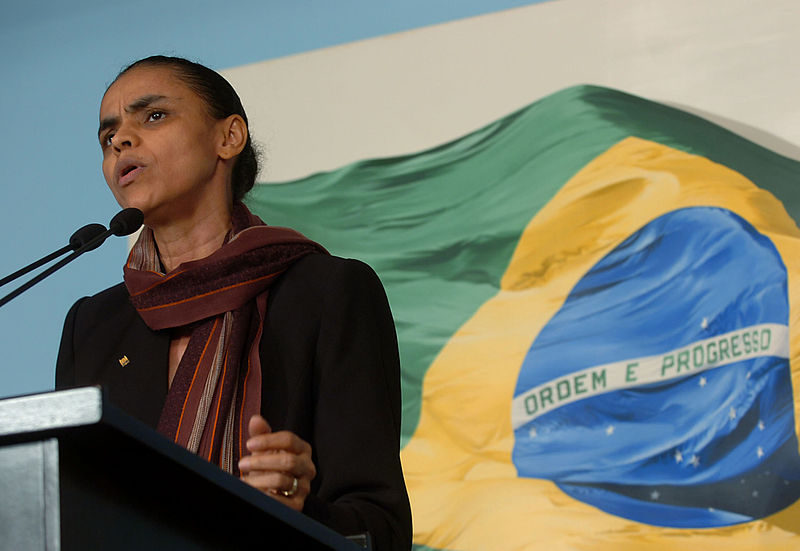 Marina Silva (PSB) came in third in the first round of voting and is ineligible for the second round. Born in 1958 to a family of rubber tappers in the Amazonian state of Acre, Silva became a labor leader and environmentalist, and helped create the state's first workers' union. She served in municipal and state legislatures in Acre, as a federal Senator representing Acre, and as Minister of the Environment under Lula from 2003-8. After the first round she officially pledged her support to Aécio Neves and the PSDB, bolstering support for Neves and throwing her own party into disarray.
9. Political Scandals and Oil-Stained Money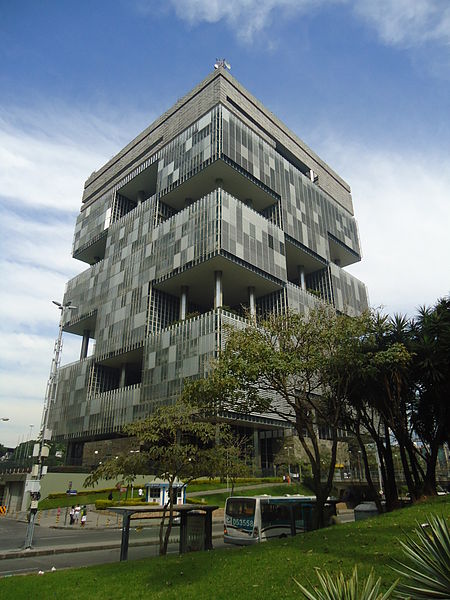 Several political scandals involving Petrobras, the state-controlled Brazilian multinational energy corporation, have affected the current election cycle. Petrobras' former director has been implicated in a kickback scheme involving many high-ranking politicians who are accused of pocketing proceeds from Petrobras contracts in return for supporting the PT in congressional votes. In 2006 Petrobras purchased Pasadena Refining Systems, a Texas refinery for an estimated 20 times its true value. Construction costs at new refinery in Pernambuco, originally expected to be $2.5 billion, are projected to reach $20 billion when completed. Petrobras has become a key issue, with Rousseff and Neves debating the role of the PT and current administration in the unfolding scandals.
(Right) Petrobras Headquarters
10. The Politics of Social Programs
The most important social welfare program in Brazil is Bolsa Família (Family Allowance). Designed to reduce poverty and hunger through direct monthly cash disbursals, in 2006 more than 11.1 million families, or 45 million individuals, received a total of $3.365 billion in aid. Initiated in 2003, Bolsa Família is cited as reducing Brazil's poverty index by 25% by 2006. An estimated 26% of the Brazilian population receives benefits under the program. Critics claim that it helped Lula win the 2006 election, and after the first round Rousseff campaigned in poor rural areas claiming that Neves planned to end the program.