From time to time, we like to take a moment to highlight fantastic history sites from around the web. These are websites that – much like Origins – seek to bring history into public conversation.
This month, our Best in History Online highlights a podcast that delivers "the story of our times told by the people who were there."

The BBC World Service podcast Witness brings listeners daily podcast shorts on key events in history, described first-hand by the individuals who lived through them. Each episode covers a single moment, person, or topic in history, using interviews and audio from the BBC archive and readings of historical texts that help bring history to life. With hundreds of episodes, the program covers a vast array of events, people, and topics—from politics to economics, technology, health, society, sports, culture, war, and much more.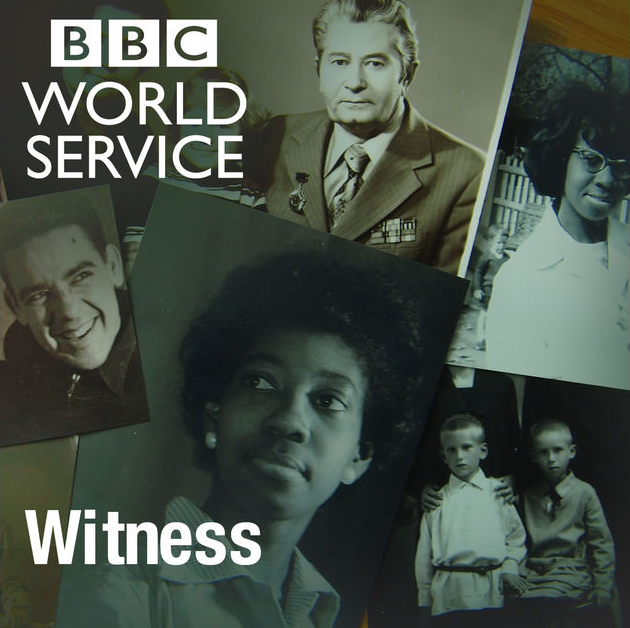 Though the program focuses on the 20th century, many earlier events are covered, too — for example the 1536 execution of Anne Boleyn (Henry VIII's second wife), and the ill-fated 1864 Donner Party. Listeners can also find stories from nearly every corner of the globe, from the role of Chiang Kai Shek in China's civil war, the 1892 beginning of the Western Australian gold rush, or the 1994 Rwandan genocide. Select episodes of Witness are even available as video shorts.
We think teachers especially will find the brevity, accessibility, and quality of Witness' content useful in the classroom setting, as well as the Witness Collections, which consolidate podcast episodes and videos on particular themes such as African history, science, music, and war.
The podcast is available on the BBC World Service website and on iTunes. Fans can also connect with Witness on their Facebook page.