From time to time, we like to take a moment to highlight fantastic history sites from around the web. These are websites that – much like Origins – seek to bring history into public conversation.
This month, our Best in History Online highlights an award-winning podcast that brings audiences in touch with the wide world of history.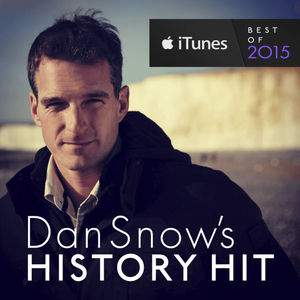 History Hit "explores the deep history behind today's headlines - giving you the context to understand what is going on today." (From iTunes) Covering topics from politics to religion, Stonehenge to Star Wars, the Romanovs to the Tudors, History Hit features engaging interviews with top-level historians and experts in their field.
The energetic personality behind this award winning podcast is British historian Dan Snow, who received his MA in Modern History at Balliol College, Oxford, and often conducts his interviews on site. Snow began on BBC with popular history programs including the 8-part award-winning series Battlefield Britain, which he hosted in 2004 with his father.
Since then, Snow has forged an online history empire on Twitter, Facebook, and through the development of apps like the Timeline series and Remember the Somme. An enthusiast for military history, at his History Hit YouTube channel viewers can learn how to shoot a longbow, explore the trenches of World War I, and fly in military aircraft, while also picking up medieval dance tips.
The frequent, diverse topics and accessible interviews of the History Hit podcast are sure to keep listeners entertained and immersed in the stories that have shaped who we are today.