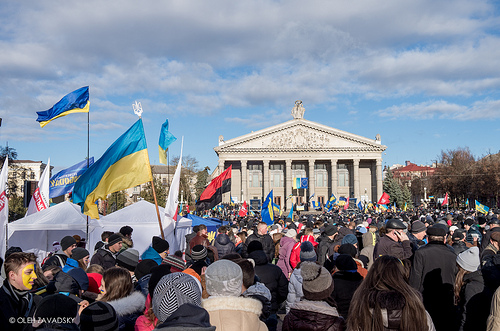 Anti-government protesters in Kiev took to the streets last fall, decrying Ukraine's refusal to sign a trade deal with the European Union.
These protests have continued for months, leaving dozens dead. This past Thursday on "All Sides with Ann Fisher," the Director of the Ukrainian Research Institute at Harvard University, Serhii Plokhii, talked with host, Ann Fisher on the difficulties Ukraine faces. 
Listen, or watch the conversation here, and discover where the country is headed as pro-and anti-Russian factions continue to clash.