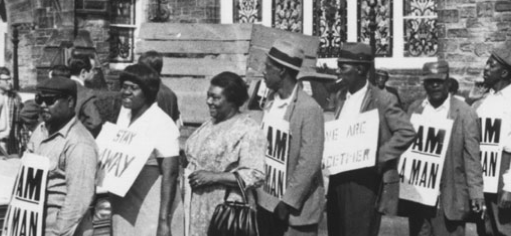 The National Civil Rights Museum at the Lorraine Motel is back open and boasting a series of fantastic renovations. Founded in 1991, this museum was the first to construct a broader picture of the Civil Rights Movement.
This is the first major renovation since the museum's opening, and two of our department's faculty members had a major hand in its development. We'd like to recognize Dr. Hasan Jeffries and Dr. Stephanie Shaw for serving on the team of scholars who expanded the exhibits to reinterpret the Civil Rights struggle.
Read more on the renovations at NPR's code switch blog and stay tuned for a future podcast interview with Drs. Jeffries and Shaw on their vision and involvement in these important exhibits.