Multilingualism in India is as common as daylight. India recognizes 22 official languages and its 1962 census recorded residents speaking over 1600 native tongues. It is common to find people who can fluently function in more than four languages.
This multilingualism is reflected rather spectacularly in Indian filmmaking. Although the world at large generally equates Bollywood with Indian cinema as a whole, mainstream Hindi movies form a mere 16% of the Indian film industry's total output. It may be more appropriate to identify Indian cinema as "Indywood" instead of Bollywood, considering how busy the Indian film industry beyond Bollywood is.
My top 10 list is one that celebrates regional cinema made in vernacular Indian languages, including English and Hindi. They will make you angry and happy, laugh and cry, and most certainly will not require viewers to leave their proverbial thinking brain at home when they go to the movies, as some Bollywood movies do. So here goes…
[This Top Ten is the second in a two-part series on Indian cinema: read the first part, about classic Bollywood cinema here.]
1. Pather Panchali (Bengali, 1955)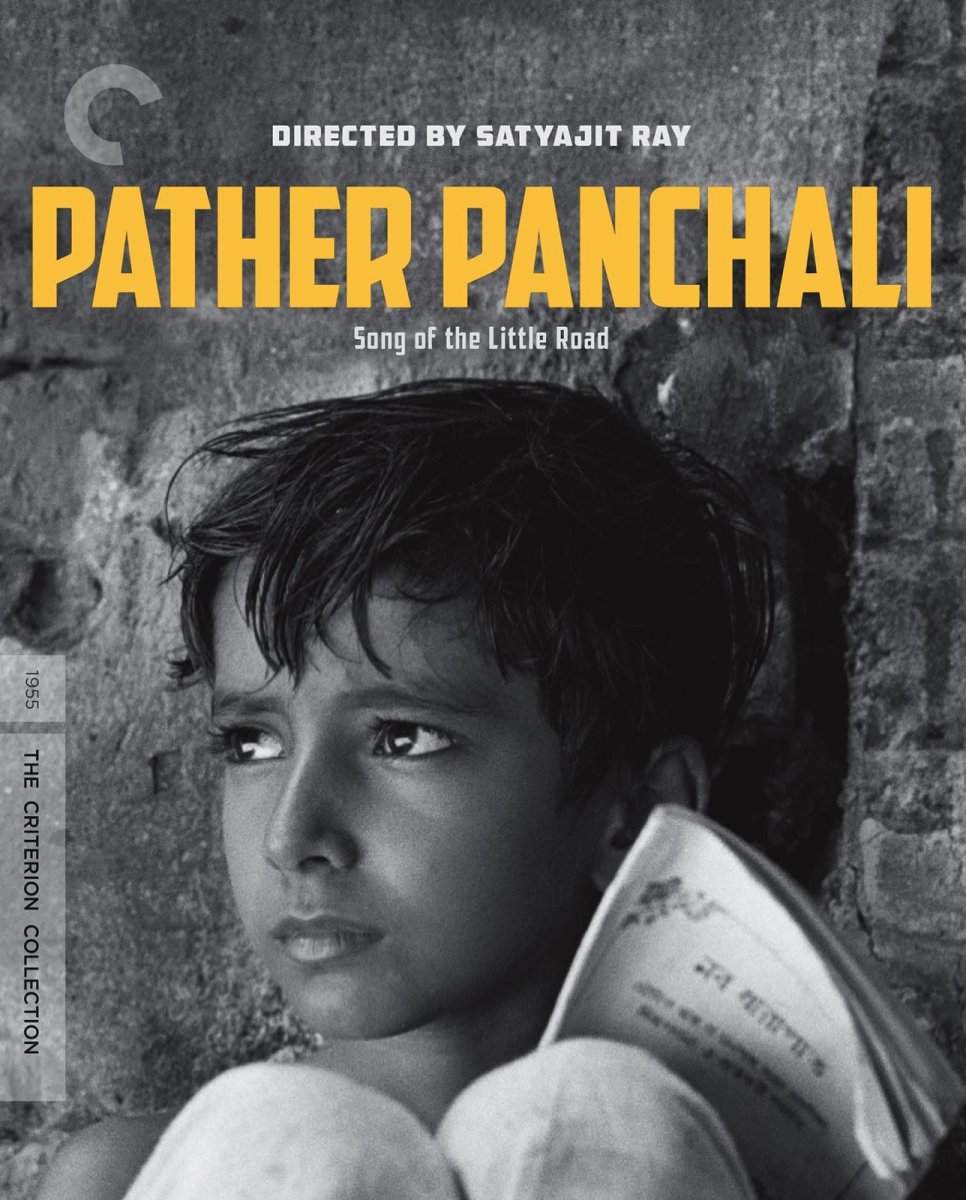 Film poster for Pather Panchali (1955).
Satyajit Ray's Bengali drama changed the face of not just regional but Indian cinema. Often hailed as the greatest Indian film ever made, it received unmatched international recognition and ushered in a new cinema movement. The first part of the Ray's "Apu Trilogy," a depiction of rural Bengali life in a style inspired by Italian neorealism, Pather Panchali ("Song of the Little Road") is a naturalistic but poetic evocation of a number of years in the life of a family.
The film introduces us to both little Apu (Subir Banerjee) and the women who will help shape him: his independent older sister, Durga (Runki Banerjee); his harried mother, Sarbajaya (Karuna Banerjee), who must hold the family together with her husband away,; and his kindly and mischievous elderly "auntie," Indir (Chunibala Devi) —vivid, multifaceted characters all. This is a cinematic experience that has inspired not only many Indian filmmakers but the likes of Akira Kurosawa, Wes Anderson and Martin Scorsese as well.
2. Bhuvan Shome (Bengali, Hindi, Gujarati, 1969)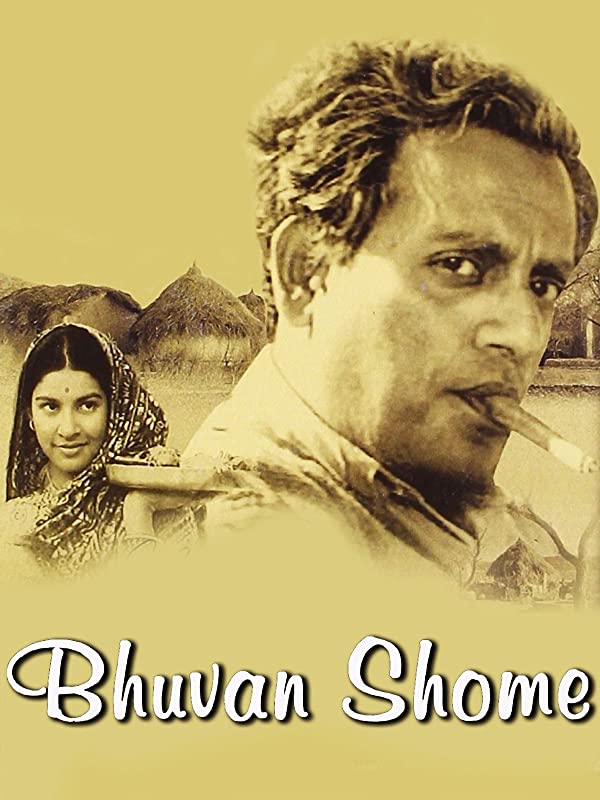 Film poster for Bhuvan Shome (1969).
Bhuvan Shome's titular protagonist (played by Utpal Dutt) is a lonely widower, a proud old man and strict disciplinarian. Looking back on the trodden path of his life, strewn with staunch determination and drab attitudes, this thoroughly disenchanted man seeks escape in a duck-hunting holiday in Gujarat. Little does he realize that his rejuvenation adventure would hurl him into a completely new world and would become the most joyful experience in his life.
During his holiday, he encounters simple, uninitiated village folks, a bullock-cart drive, marauding buffalo and a young woman named Gouri (Suhasini Mulay). In Gouri, Bhuvan Shome finds a fresh energy in a dying world and a newfound joy. Director Mrinal Sen created an achingly beautiful, richly comedic, and humane movie experience for any film lover.
3. Salaam Bombay (Hindi, English, 1988)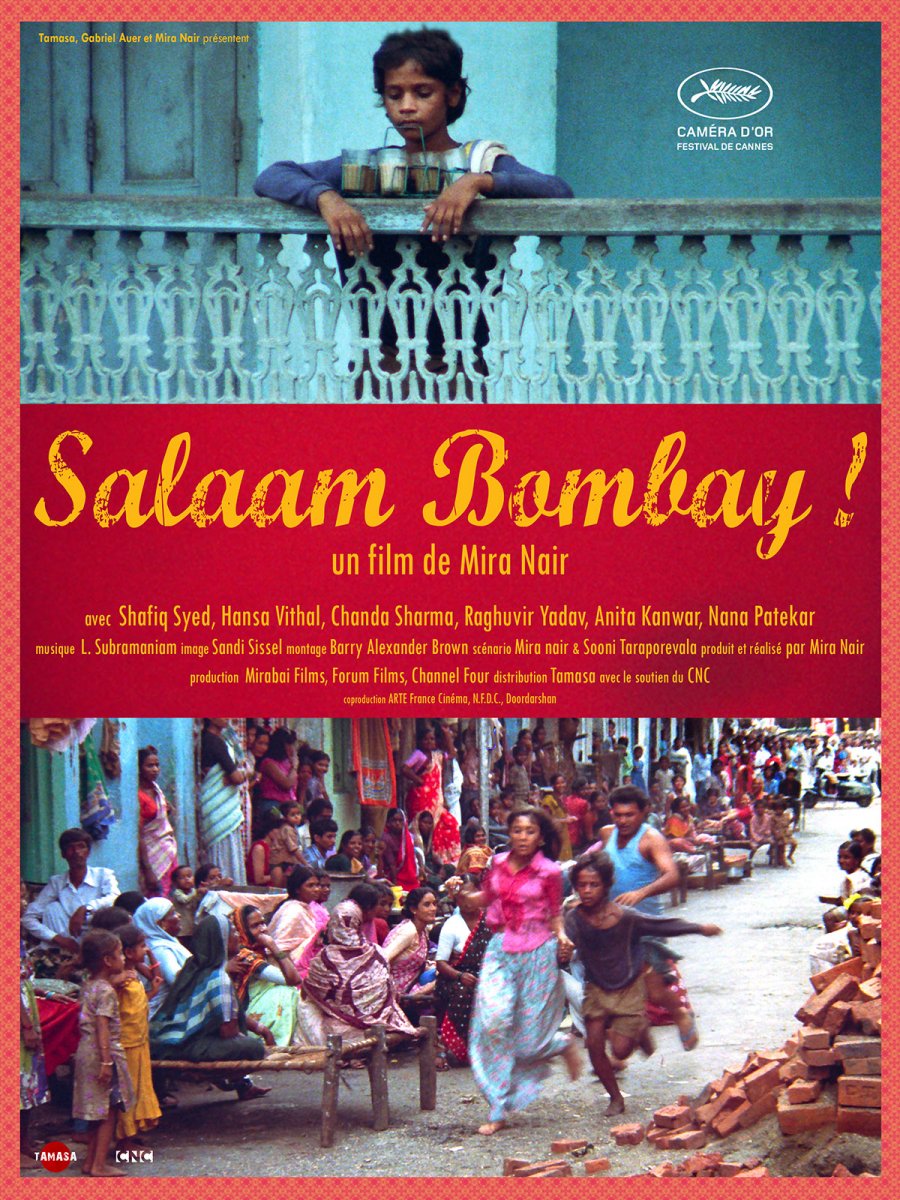 The French-language film poster for Salaam Bombaye (1988).
After destroying his older brother's motorcycle in retaliation for his constant bullying, 11-year-old Krishna (Shafiq Syed) is sent to a traveling circus to earn money to pay for the bike's repairs, but soon winds up in the streets of Bombay's (now Mumbai) poorest slums. There, he befriends the drug dealer Chillum (Raghubir Yadav) and the beautiful young prostitute Sola Saal (Chanda Sharma), while trying to make enough money at a neighborhood tea stall to repay his debt to his family.
In a truly remarkable recreation of street life, director Mira Nair's visual narrative tells us its rules without seeming to force the story. One of her secrets is location shooting: not a single scene in this movie was shot on a set or in a studio, with several sequences — including a funeral procession — shot using hidden cameras to capture the unrehearsed behavior of the spectators.
4. Naalu Pennungal (Malayalam, 2007)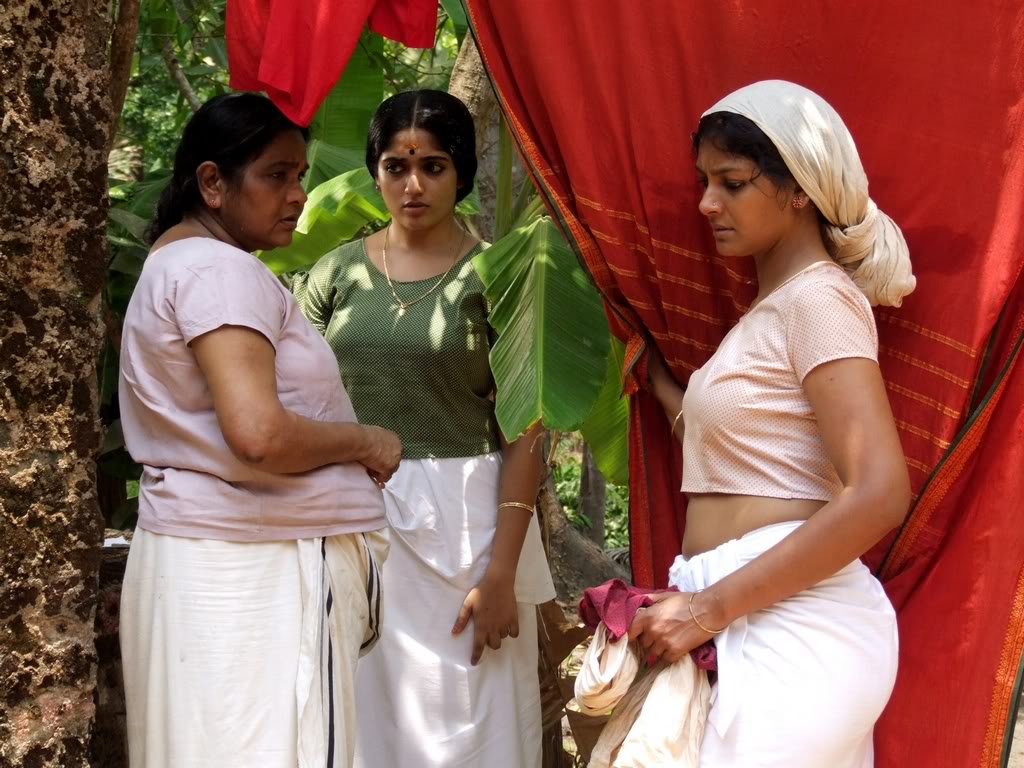 A film still from Naalu Pennungal (2007).
Adoor Gopalkrishnan's Naalu Pennungal ("Four Women") explores the thin line between promiscuity and morality, fidelity and desire, and the clash between wishes and deprivation. Told as a series of four stories, Naalu Pennungal depicts the lives of four unrelated women from different strata of the society: a virgin, a prostitute, a housewife and a spinster. Set in changing social milieus in verdant Kerala from the mid-1940s to the 1960s, the film examines how society ascribes shame to women's lives in India.
5. Ship of Theseus (Hindi, English, Arabic, Swedish, 2012)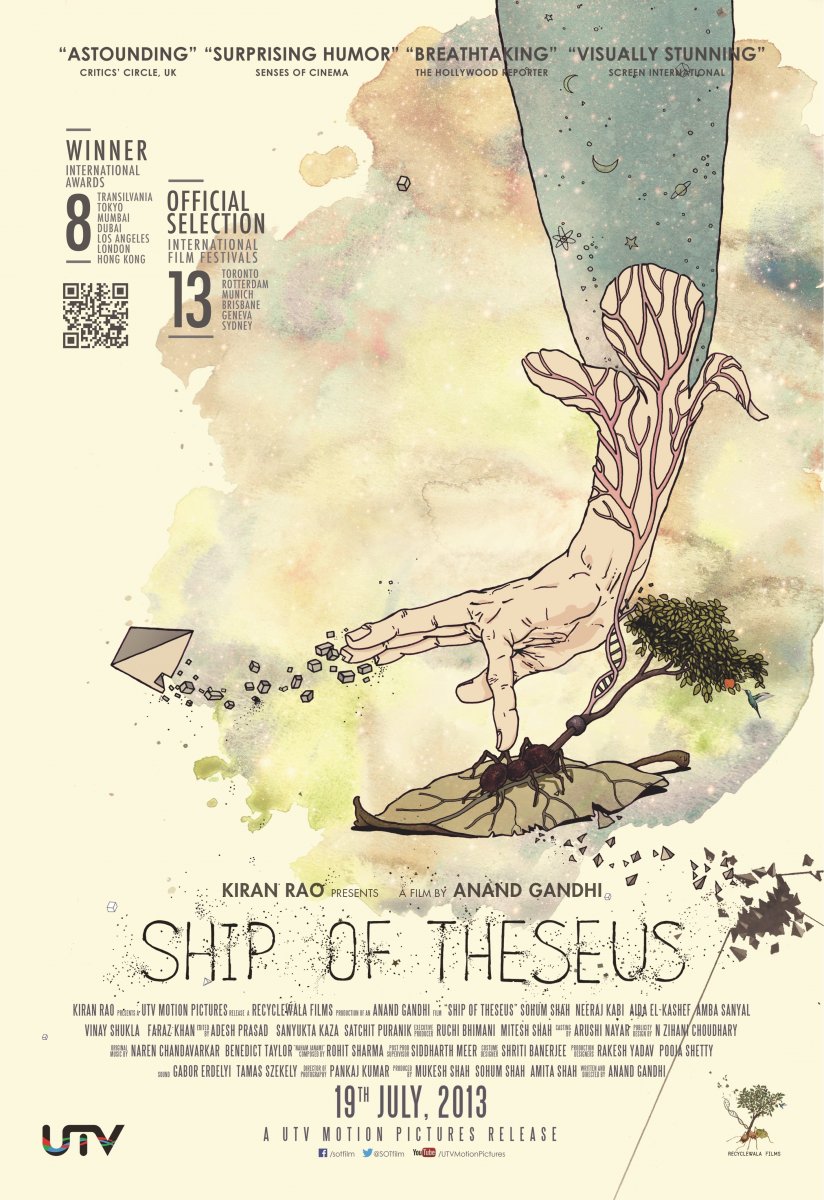 Film poster for Ship of Theseus (2012).
Contemplative and densely layered, this Mumbai-set film features a trio of disparate tales wrapped around a central philosophical paradox. The film explores questions of identity, justice, beauty, meaning, and death through the stories of an experimental photographer, an ailing monk, and an enterprising stockbroker. While occasionally heavy-handed — certain lengthy passages of dialogue and a uniting finale are two areas that may grate— it's a grandly composed film from Anand Gandhi, an exciting new voice in a new wave of directors coming out of India.
6. Punjab 1984 (Punjabi, 2014)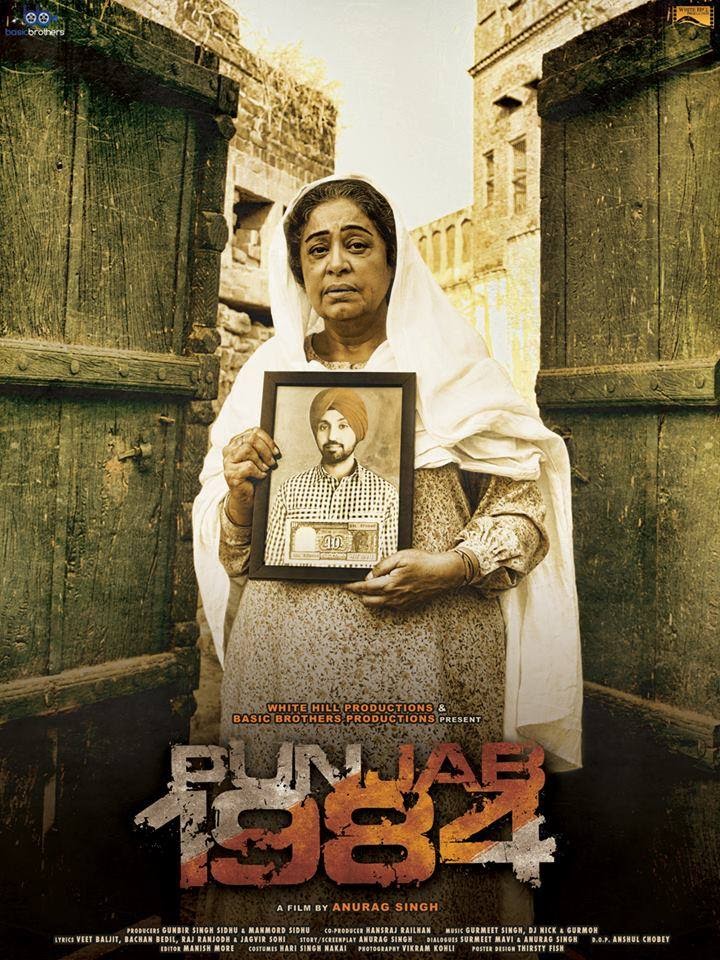 Film poster for Punjab 1984 (2014).
Set during the 1984 Sikh separatist insurgency in the northern Indian state of Punjab, this film depicts a mother's search for her missing son, who has been labelled a terrorist. The rural landscape, the rhythm of the muscular Punjabi language, the rustic humor, and the mother-son relationship combine into a heart-tugging tearjerker. In Punjab 1984, police brutality, the militant Khalistan movement and the bloodshed of homegrown terrorism all play out like a never-ending revenge saga and, as always, innocent lives are caught in the barbed wire of history. This period drama does a reasonably good job of bringing to life a forgotten part of recent Indian history, showing how participation in the Khalistan insurgency was as much driven by different kinds of personal disputes—sectarian, family, land and business— as by ideology.
7. Court (Marathi, 2015)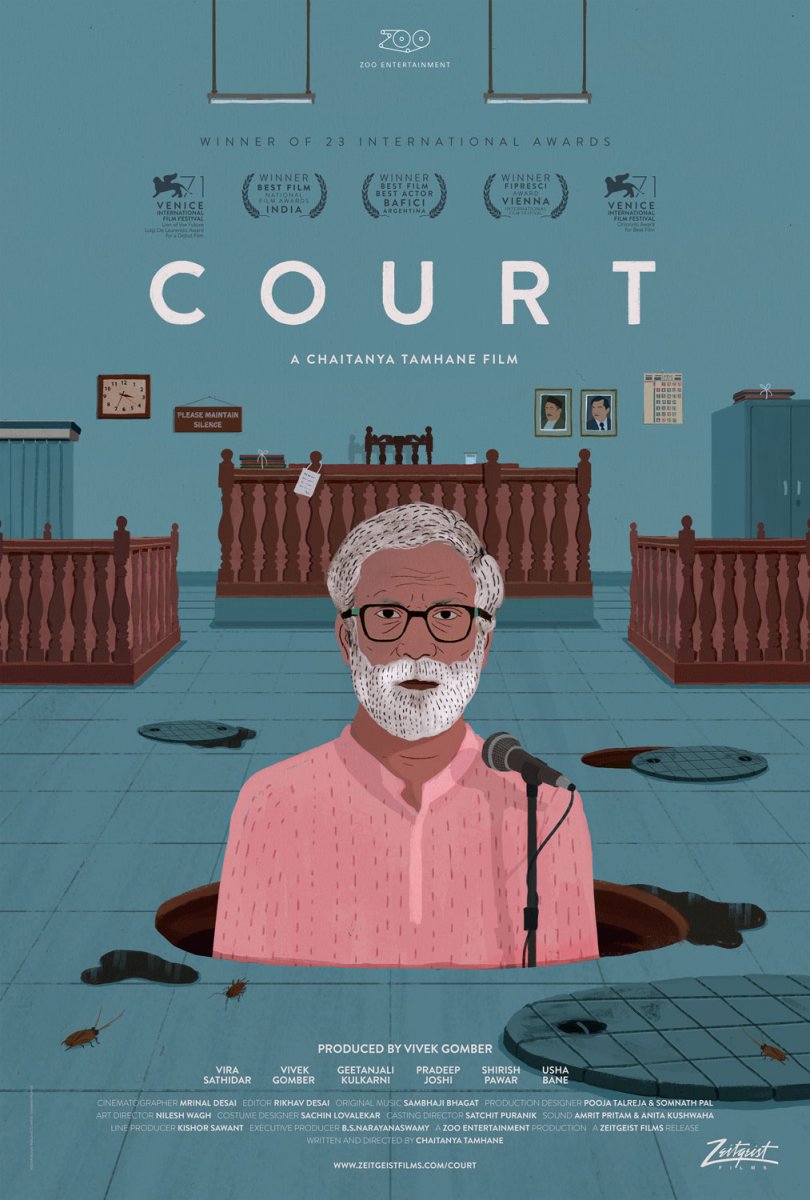 Rarely does an Indian film attract the attention of viewers across the globe — and even more rarely when the film itself is a low-budget independent feature by a first-time director with a cast of non-actors. Chaitanya Tamhane's Court defied all expectations, becoming the most internationally decorated Indian film with as many as 19 awards to its credit.
The wheels of Indian justice system grind slowly and mercilessly in this quiet yet devastating critique of the antiquated Indian legal system. Nearly ethnographic in its depiction as it follows the case of Narayan Kamble (Vira Sathidar), a 65-year-old folk singer and social activist accused of inciting what is presumed to be the suicide of a sewer worker in Mumbai, Court conjures an absurdist nightmare of bureaucratic incompetence, indifference and social inequity.
8. Thithi (Kannada, 2016)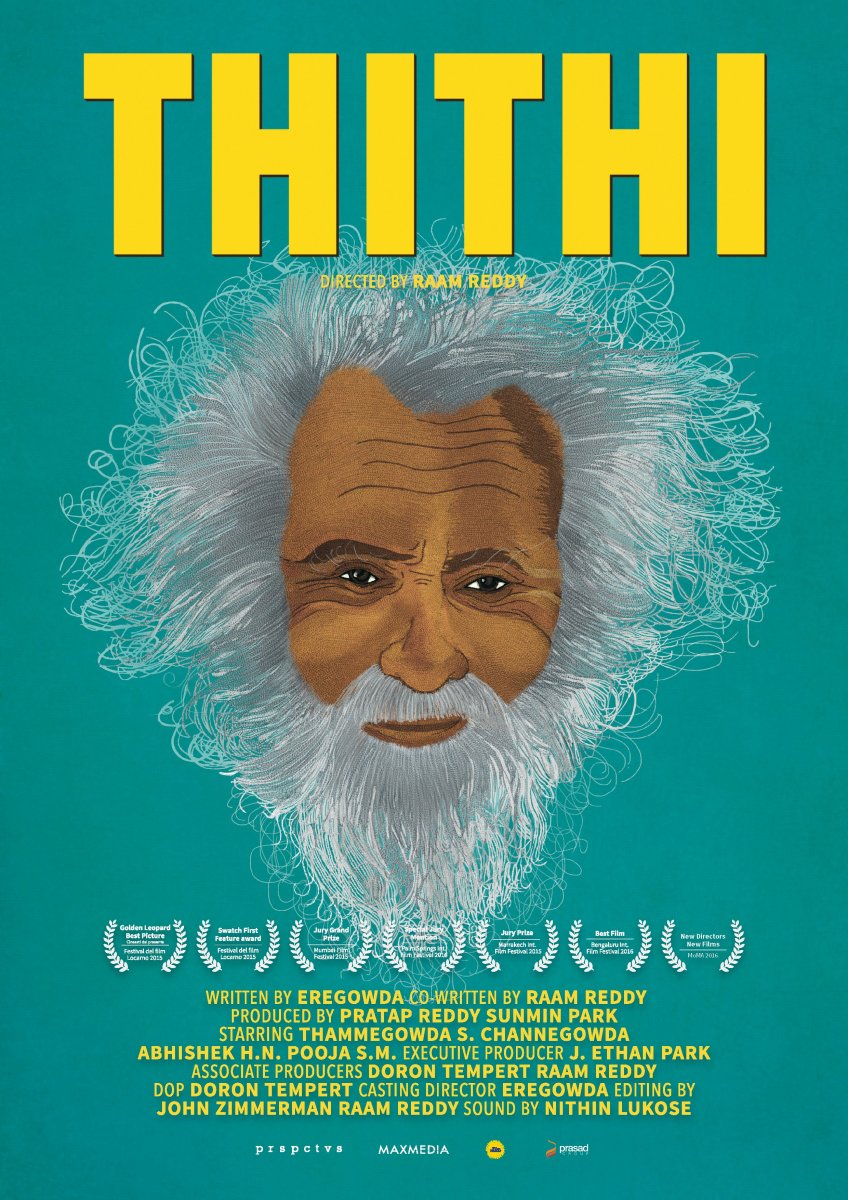 Film poster for Thithi (2016).
Consisting of a cast of non-professional actors from villages in the Mandya district of Karnataka, Thithi ("Funeral") is a tragicomedy about three generations of men reacting to the death of their 101-year old patriarch, Century Gowda (Singrigowda). The film takes the viewer through 11 days after the demise of the elder, leading up to the ceremony that his poverty-stricken family is compelled by custom to perform to mark his passing.
The family land is still in the dead man's name and Gaddappa (Channegowda), Century Gowda's son, could not care less about securing ownership for himself or his own son, Thammappa (Thammegowda). The actions that Thammappa takes to try and secure his grandfather's land propel the rest of the plot.
Director Raam Reddy and his co-writer Eregowda turn Thithi's ostensibly morbid premise into a thoughtful, amusing blend of anthropology, comedy and commentary on the futility of resistance. The cast of non-professional actors, drawn from the isolated village where the film is set, means that the film's observations of rural life never lapse into stereotype.
9. To Let (Tamil, 2017)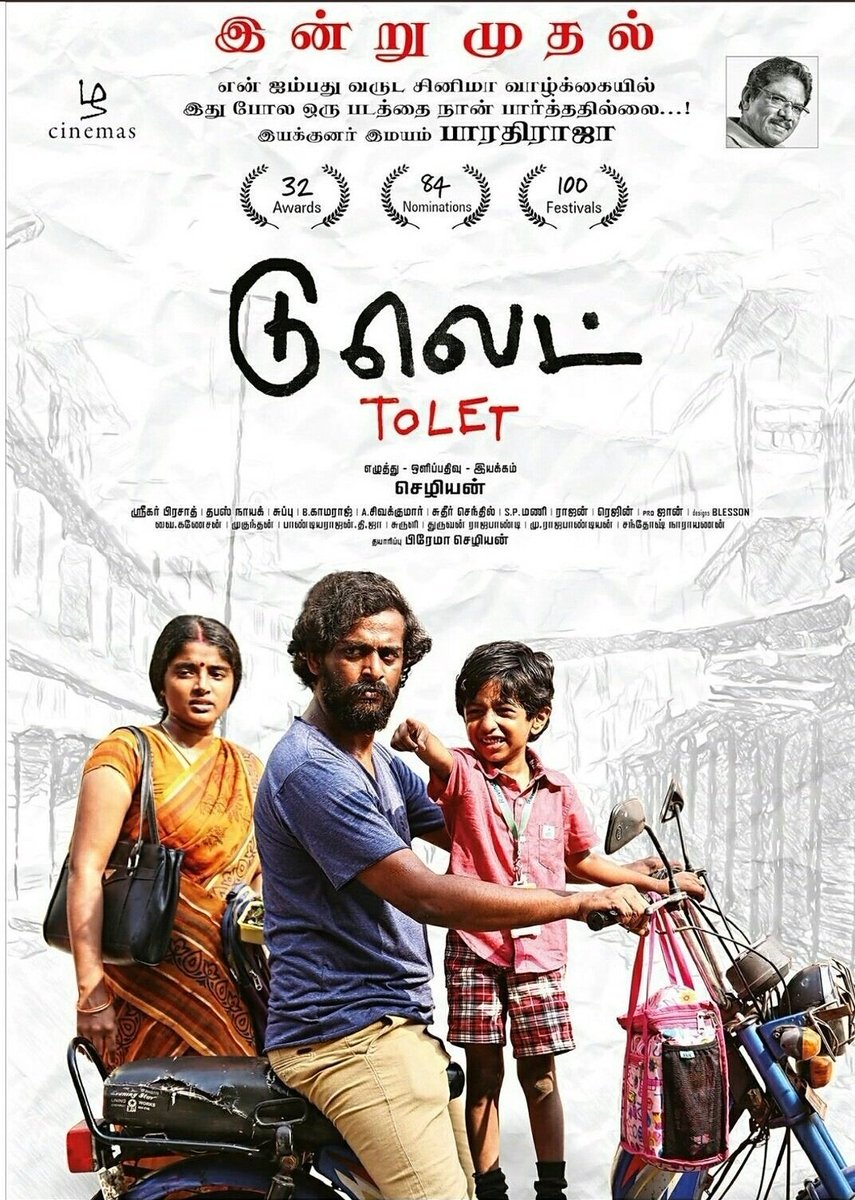 Film poster for To Let (2017).
To Let is a realistic portrayal of the predicament of a family of three who go house-hunting after their landlady issues them a month's notice to vacate. It captures the economic imbalances that the information-technology boom has created in the southern city of Chennai, and the way it has affected the lives of the middle class.
Ilango (Santhosh Sreeram) and his wife Amudha (Sheela Rajkumar) have to find a new place to live soon or else face dire consequences. The couple, along with their son, embark on a journey to find a house that fits their budget and dreams. They soon realize that not only do they not have enough money, but they also cannot meet the personal requirements of any of their potential new landlords: being from a certain background, belonging to a certain religion and caste, eating a certain way and doing a certain kind of work. A deep deliberation on the reality of urban India, To Let won the best Tamil film award at the 65th Indian national film awards.
10. Village Rockstars (Assamese, 2018)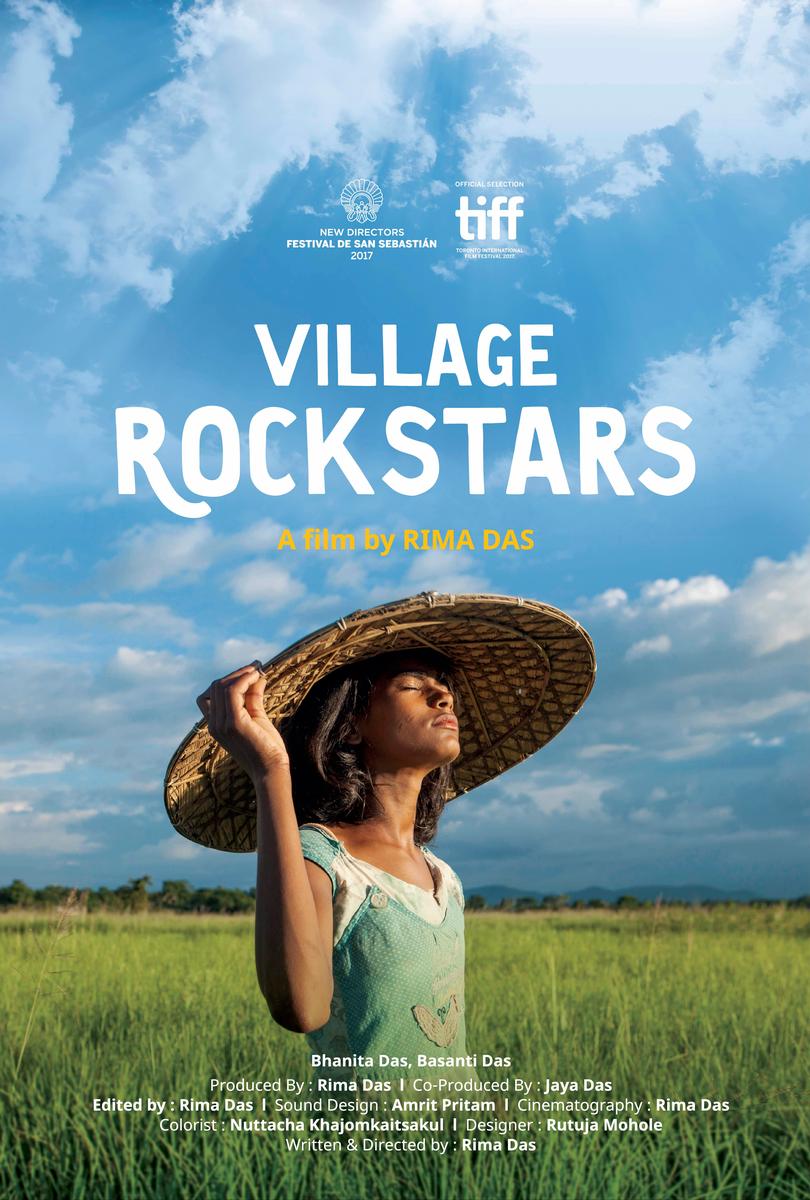 Film poster for Village Rockstars (2018).
In a small village in northeast India, 10-year-old Dhunu (Bhanita Das) dreams of having her own rock band. Her vibrant spirit, imagination and self-assurance stand out in a world where girls are expected to be timid and submissive. With her gang of boys and the support of her widowed mother, Dhunu faces the struggles of her daily life and hopes for the day she can finally play a real guitar.
Made almost single-handedly by director Rima Das, a woman who landed in Mumbai with the dreams of becoming an actor, Village Rockstars is the very definition of what hope — and a relentless energy to pursue your dreams — can help achieve. It was India's official 2018 entry to the Oscars.
---
Want to know more about Indian cinema?
Click here for our top ten Bollywood films!