"Bollywood" is the name that the Anglophone press in India gave to Hindi-language cinema in the 1970s. India's multilingual status means that cinema is produced in several languages across the country. For example, only 300 of the roughly 2000 films produced in India in 2017 were Bollywood films. In recent decades, Bollywood has become popular across the world with sizeable audiences in East Asia, North America, Africa, and the Middle East.
As films, Bollywood productions range widely. They can be artistic or cheaply commercial. They can have low production values or high production values. They are often musicals but can also lack any music at all. Picking a "Top Ten" list from such a diverse category is a daunting task, so my colleague Abhijit Varde and I have each picked ten films from different genres that we consider contenders for the Top 10 Bollywood films. Let me start with my list.
[This Top Ten is the first in a two-part series on Indian movies: click here to learn about Indian cinema beyond Bollywood.]
1. Mother India (1957)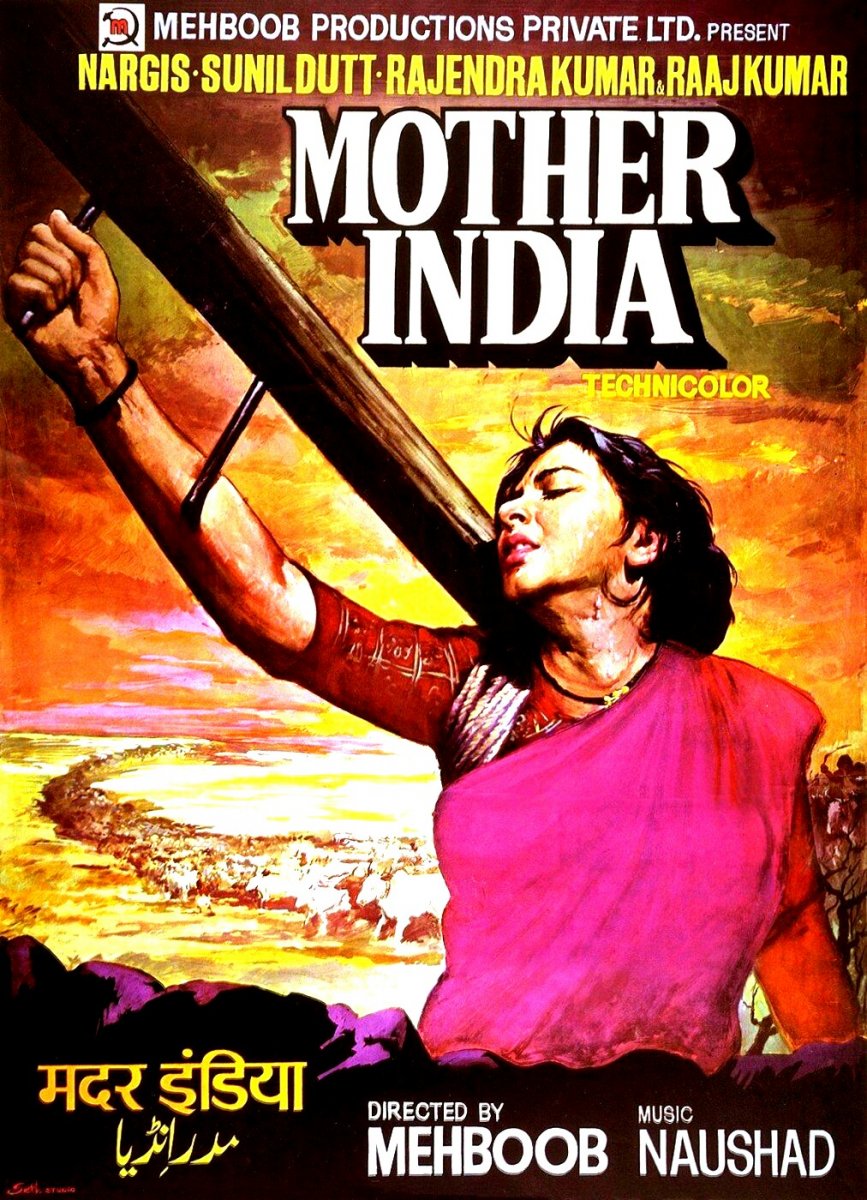 Film poster for Mother India (1957).
Mother India tells the story of a woman named Radha, played by Nargis, whose husband leaves her as a result of poverty, forcing her to care for her two sons alone. sole source of her family's livelihood is a piece of land, whose rocky soil which makes it difficult to cultivate. The story highlights sacrifice, virtue, honesty, and the role of women as mothers not just to their children but to land and the country.
Mother India was released ten years after India's independence from the United Kingdom. This was an era in which Hindi cinema highlighted what ideal citizenship looked like for an average Indian. As a new country, India was facing enormous poverty and the films of this era also spoke to this fact. The film was critically acclaimed and is considered to be one of the best Bollywood films of all time.
2. Mughal-e-Azam (1960)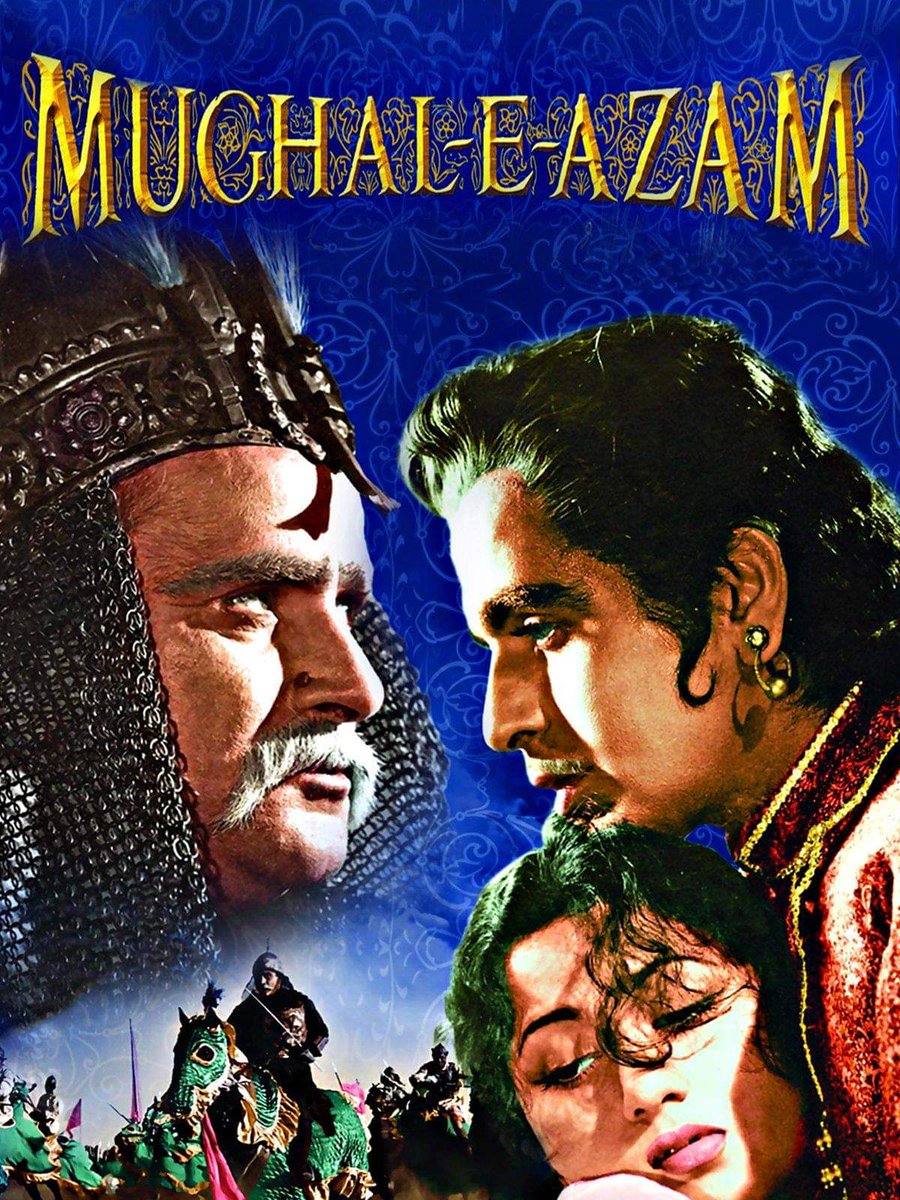 Film poster for Mughal-e-Azam (1960).
Mughal-e-Azam ("The Great Mughal") is a love story set in Mughal India. The story focuses on the romance between Prince Salim (Dilip Kumar) and a courtesan Anaar Kali (Madhubala). Prithviraj Kapoor plays King Akbar, the father of prince Salim, who opposes the young couple's relationship.
Released in 1960, Mughal-e-Azam was the most expensive film ever made in Hindi cinema at the time. The production budget for a single song, "Why Fear When You Are in Love," was almost as much as the budgets for entire films made at the time. The film evokes grandeur and hopeless romance. While the characters of Akbar and Salim are historical figures, the details of the story are not based on real events. In 2004, it became the first black-and-white Hindi film to be digitally colored and re-released in theaters.
3. Guide (1965)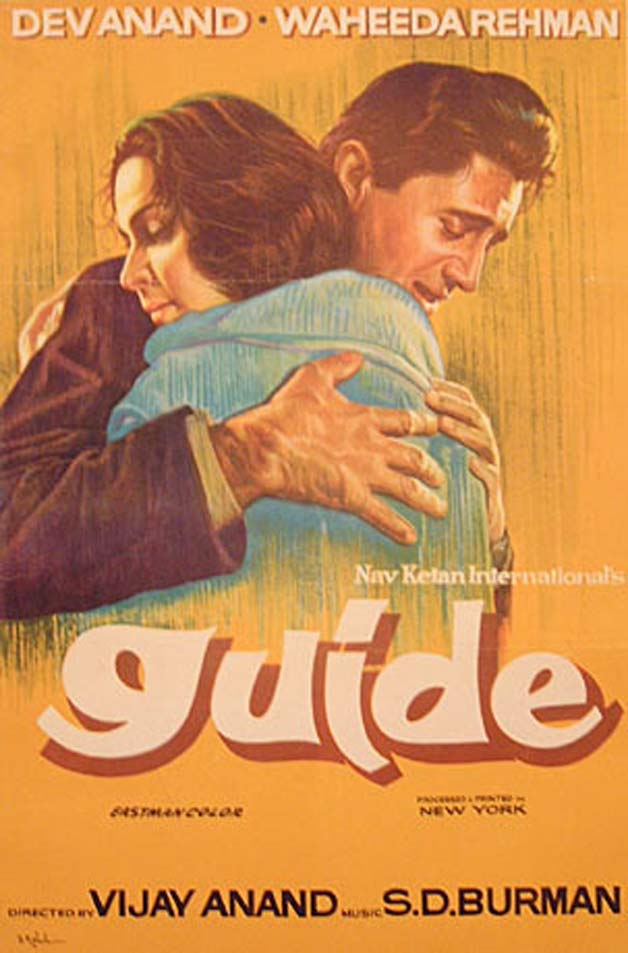 Film poster for Guide (1965).
Guide is a classic that addresses issues of complexity in relationships and faith. The film tells the story of a young wealthy woman, Rosy (Waheeda Rahman), who is married to a much older man who does not respect her. On a trip with her husband, Rosy meets a tour guide named Raju (Dev Anand). After an argument with her husband, Rosy starts a relationship with Raju, but the community does not accept it and labels Rosy a prostitute. The liaison falls apart and Raju leaves his village and ends up in a drought ridden community that takes him for a holy man and deifies him. Anand and Rahman's performances as the two leads are considered among the best of their careers.
4. Sholay (1975)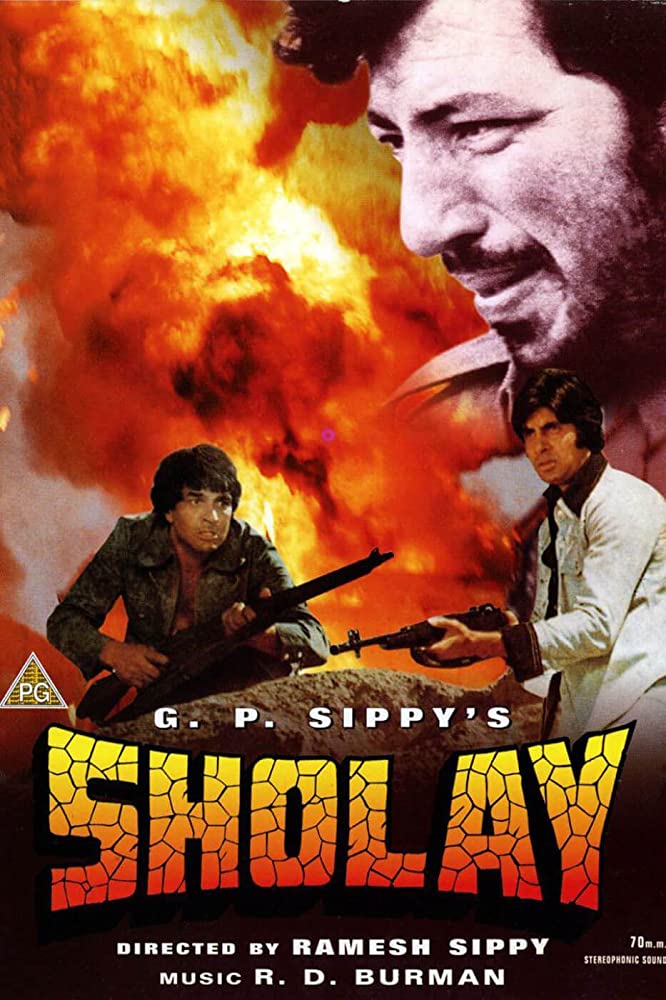 Film poster for Sholay (1975).
One of the most successful Bollywood films of all time, Sholay ("Embers") is a quintessential "masala" film, meaning it has a little bit of everything: action, romance, comedy, patriotism, and multiple subplots.
The story revolves around two crooks named Veeru (Dharamendra) and Jai (Amitabh Bachchan), a retired police officer named Thakur (Sanjeev Kumar), and a bandit named Gabbar (Amjad Khan). This simple story of revenge and the victory of good over evil contains a layered and sometimes complex message. Although Sholay was released in 1975, the film's dialogue is still commonly referenced in memes and everyday life in the Hindi-speaking world.
5. Hum Aapke Hain Koun..! (1994)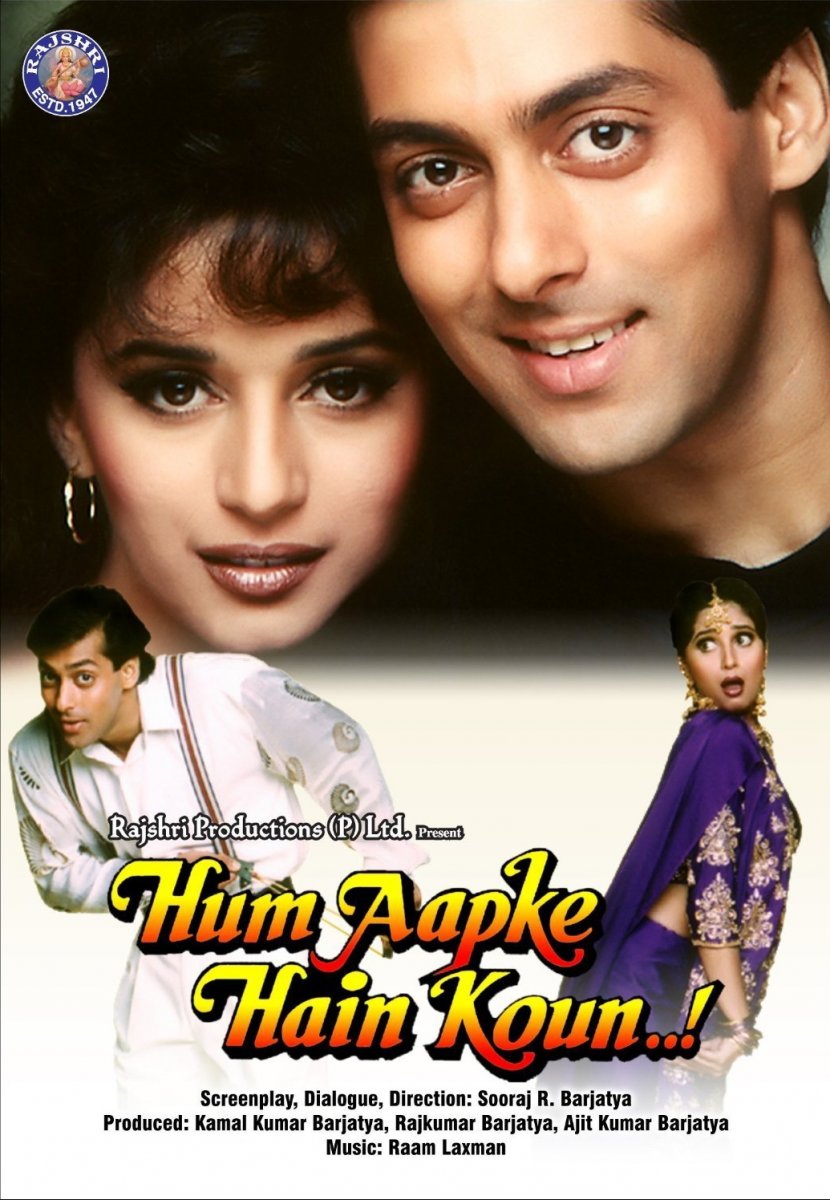 Film poster for Hum Aapke Hain Koun..! (1994).
Hum Aapke Hain Koun..! ("Who am I to you?") is a celebration of Hindu wedding traditions and of life in a joint family. The story revolves around a wedding, childbirth, and a romance between two characters. While all Bollywood films have songs, Hum Aapke Hain Koun..! contains a record fourteen musical numbers, almost twice as many as in a typical film.
Purposely ignoring power dynamics – in the family, in class hierarchies and in gender – the film instead presents a picture of perfect social harmony. Its major commercial success paved the way for an era of Bollywood cinema that treated wealth as a given, downplayed distinctions between rich and poor, and left oppressive gender relations unquestioned.
6. Dilwale Dulhaniya Le Jayenge (1995)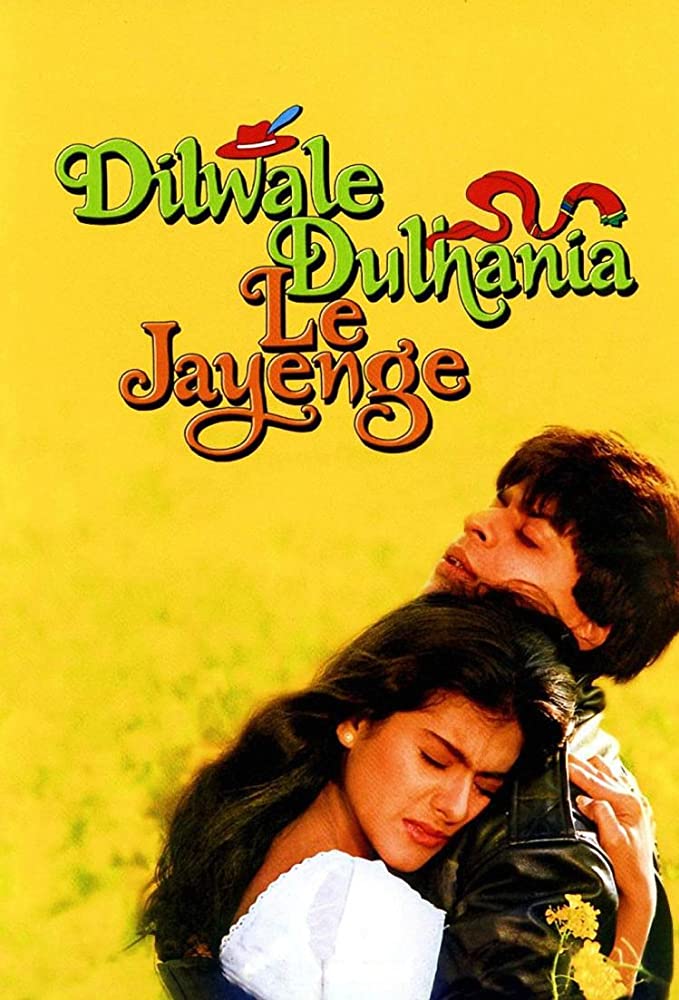 Film poster for Dilwale Dulhaniya Le Jayenge (1995).
The 1990s marked a time when many young Indians moved to Western countries to pursue financial and other opportunities. Dilwale Dulhaniya le Jayenge ("The brave will take the bride") tells the story of two non-resident Indian lovers who struggle with their parents' and their own idea of what it means to be Indian while living abroad.
Its classic love story is a poignant commentary on the expectations that parents have for young women and how these expectations can clash with reality. Set in London and Punjab, Dilwale Dulhaniya le Jayenge marked the beginning of advertising films to the Indian diaspora in the United States and England. The film also presented a classic East versus West debate in Hindi film.
7. Lagaan (2001)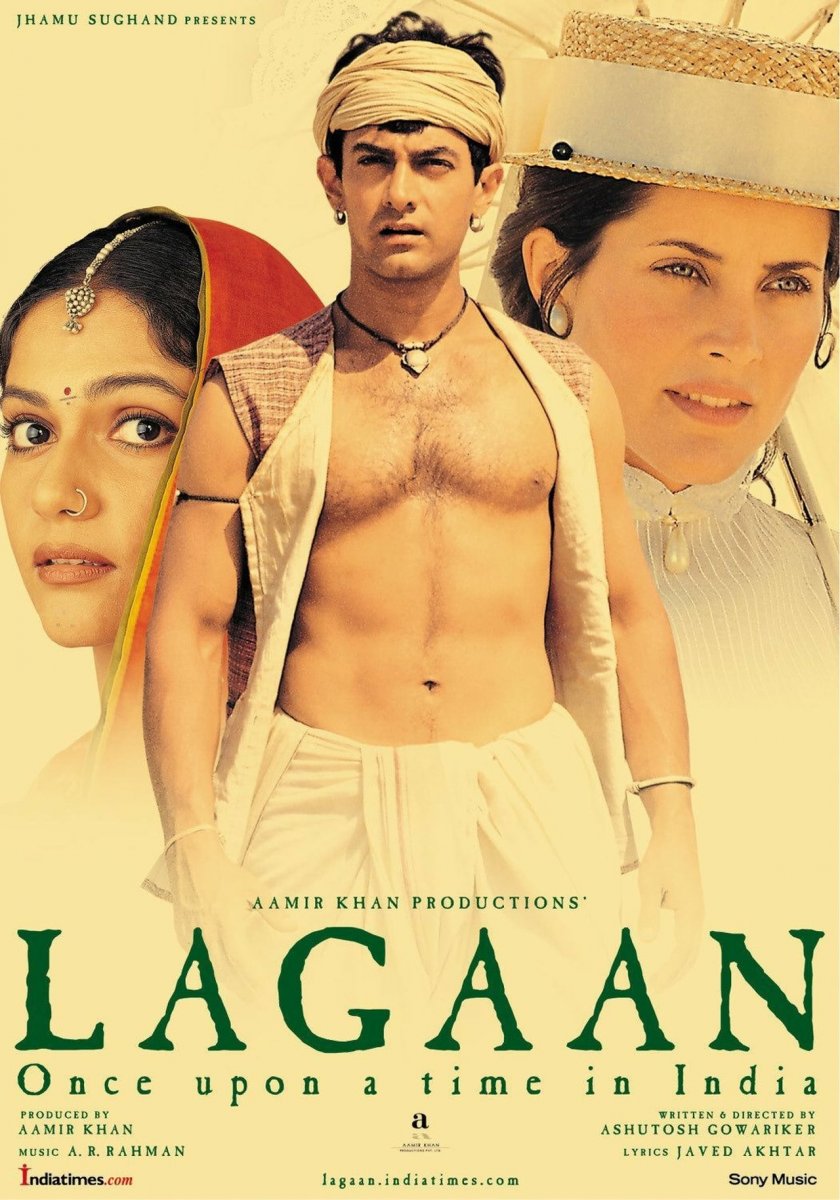 Film poster for Lagaan (2001).
Lagaan ("Taxation") is an epic sports drama set in colonial India that tells the story of a drought-struck village being subjected to extra taxation by the British. The tension in the film is around cricket: the lead in the film, a villager played by Aamir Khan, challenges the local British authorities to a game of cricket the result of which will determine the villagers' taxes for three years.
The film explores complicated subjects, such as the experience of the colonized under British rule, the oppressive tendencies of British rule , and issues of caste and religion as experienced in small villages. A blockbuster film that was received well by audience and critics, Lagaan was nominated for an Academy Award for Best Foreign Film and won numerous awards in India and abroad.
8. Dil Chahta Hai (2001)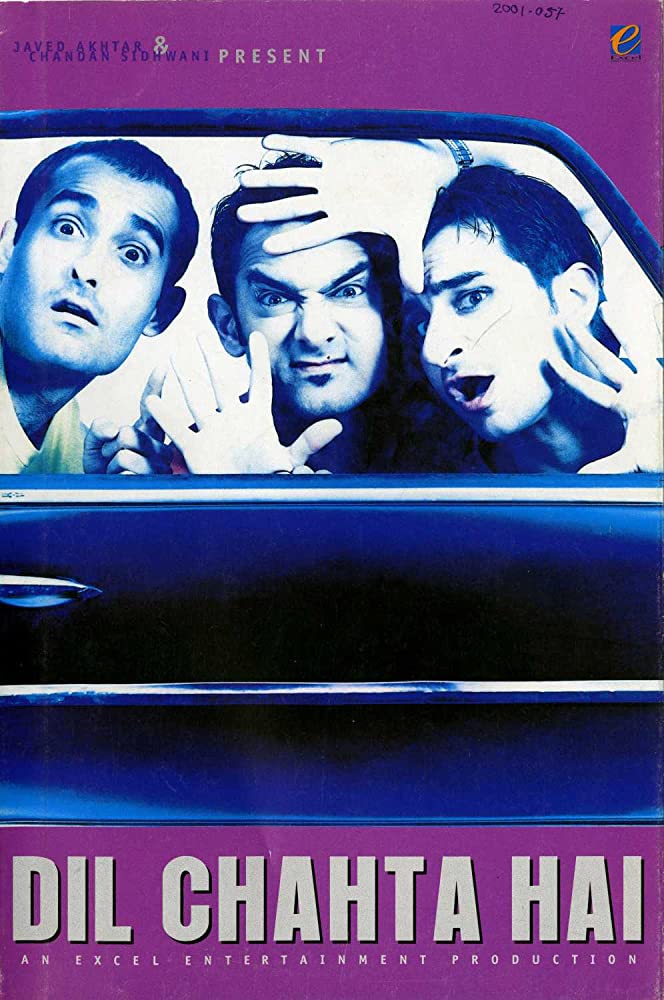 Film poster for Dil Chahta Hai (2001).
Dil Chahta Hai ("The heart desires") marked the beginning of an era of Hindi film that depicted the lifestyles of urban, modern, well-traveled, upper-middle-class Indians. The film is a coming-of-age story of three friends who enjoy economic freedom and non-conformist love lives. The main characters attend parties and operas, and jump from continent to continent with ease. Unlike Bollywood films of the previous four decades that spoke to a larger social or national project, Dil Chahta Hai was just about the lives of the main characters: their struggles, their triumphs, and their rewards.
9. Queen (2014)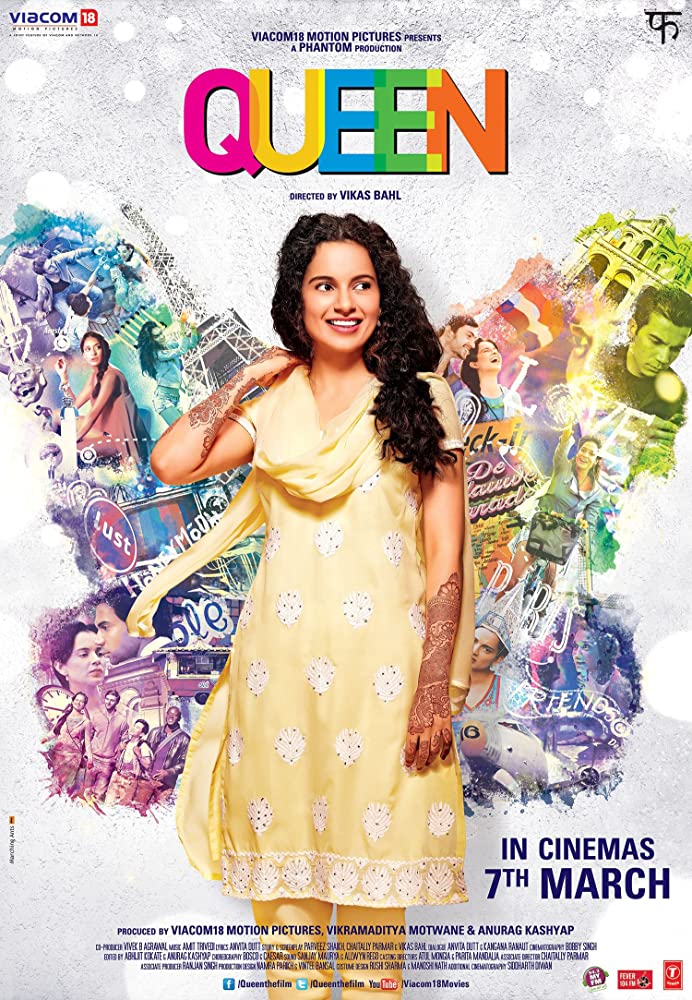 Film poster for Queen (2014).
One of the most successful films to be released in 2014, Queen fits in the genre of films that address life in small towns humorously. The story revolves around Rani (Kangana Ranaut), a young woman about to get married. After her wedding gets called off, she decides to go on her honeymoon alone, where she discovers a world that respects her for who she is, rather than being patronized for being from a small town. A story about self-worth defined outside of who one chooses to marry, the film was both critically acclaimed and a box office success.
10. Gully Boy (2019)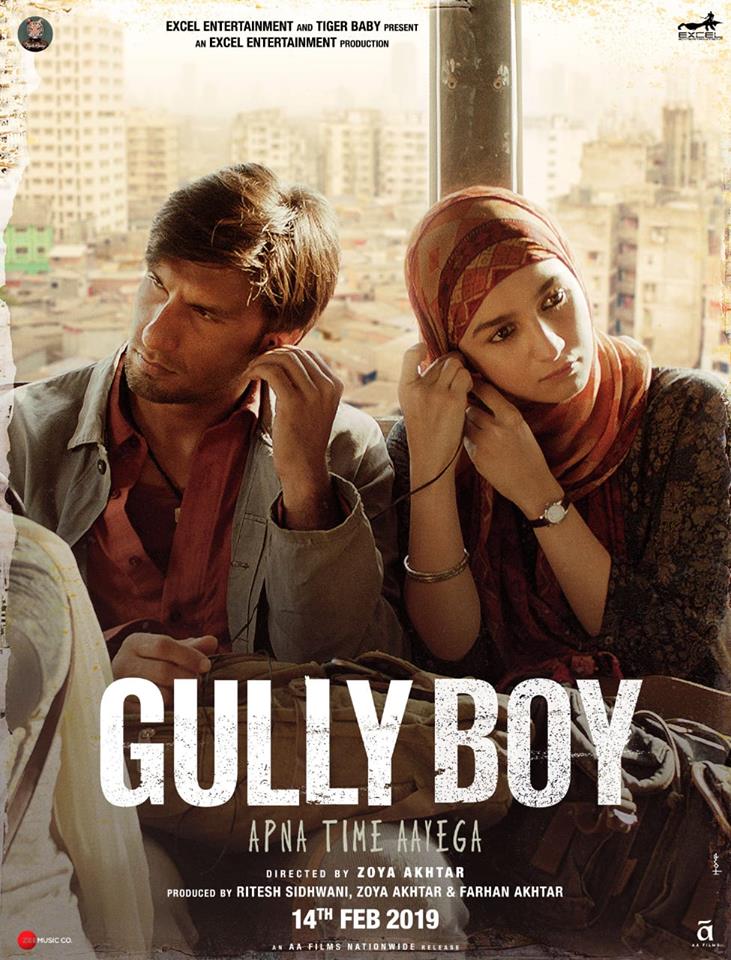 Film poster for Gully Boy (2019).
Gully Boy , starring Ranveer Singh and Alia Bhatt, was a blockbuster and a film that people interested in Hindi cinema will talk about for a while. The stars in the film are mainstream Bollywood actors but they play complex and often unglamorous characters, something one does not encounter in Bollywood often.
The film is set in a slum in Mumbai and the main characters live hard lives. Murad, an average college student from the slums, finds no way out of his poverty until he discovers hip-hop. He starts writing songs and finds a place for himself in the Indian hip-hop and rap scene. Both critically and commercially successful, the film was India's pick for the Oscars for 2019.
---
Want to know more about Indian Cinema?
Click here for our Top Ten "Indywood" films!