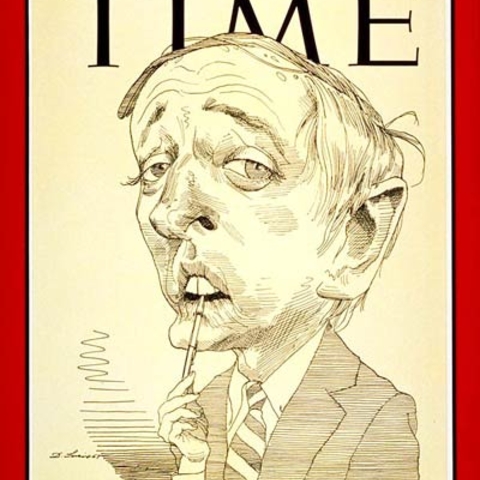 William F. Buckley on the cover of Time magazine in 1967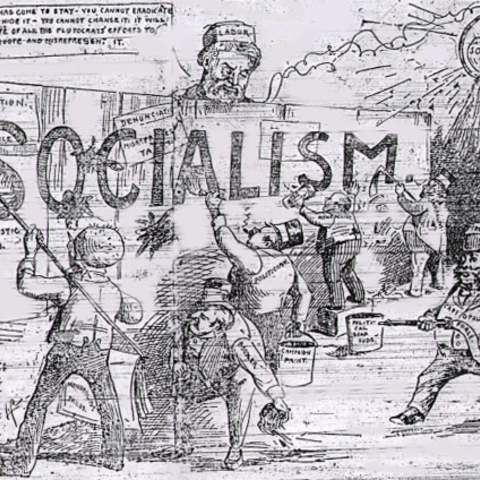 Marxist ideology: in this 1896 cartoon, labor says that socialism is inevitable in spite of the whitewashing efforts of capitalists, politicians, and the "capitalist press."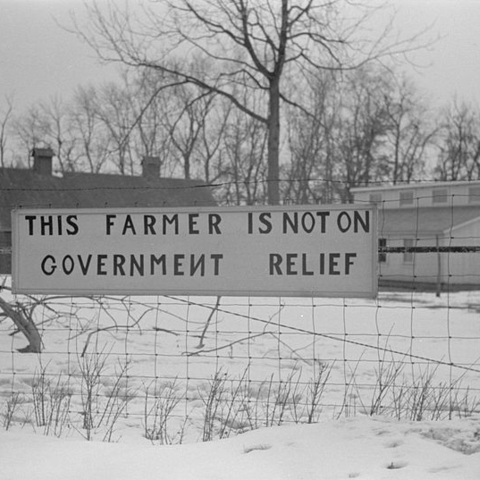 A farmer protests government handouts during the New Deal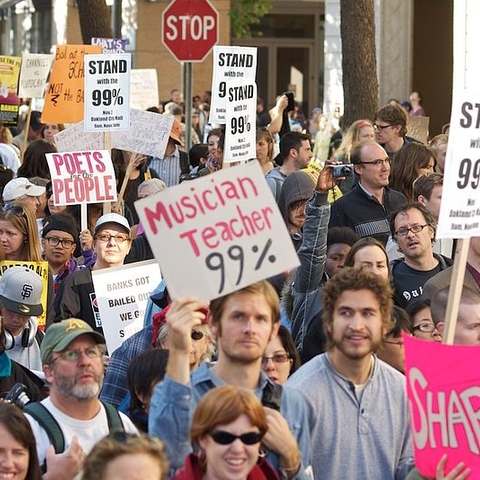 Occupy Wall Street protestors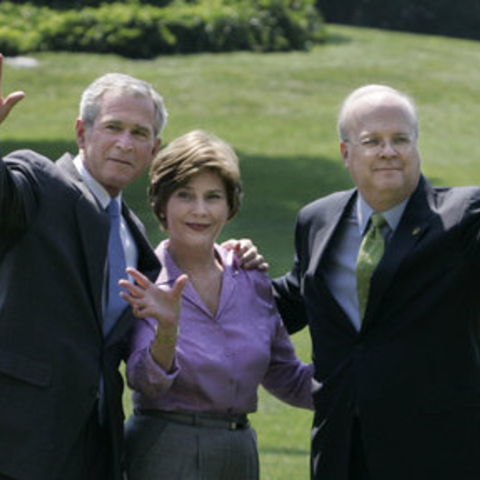 Karl Rove with George W. and Laura Bush in 2007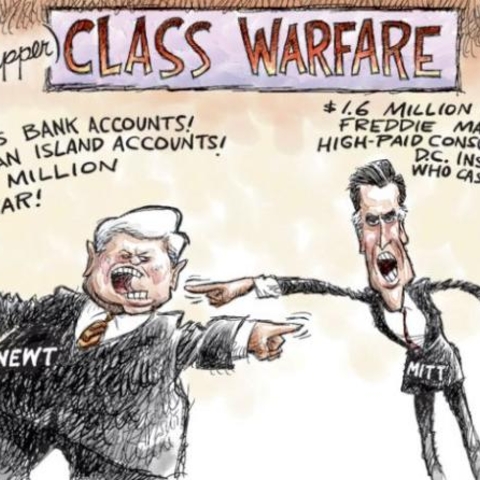 Extreme wealth became a liability during the Republican primary campaign in 2012, but a super-rich candidate was still selected.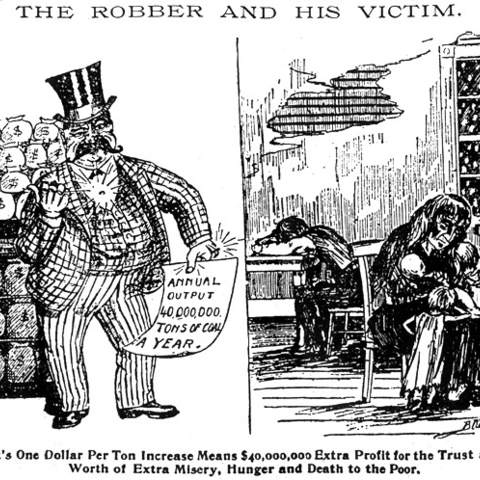 This 1896 political cartoon depicts the coal trust as a wealthy man in a top hat stealing money from an impoverished mother. Speech maligning rich corporations was robust at the turn of the century.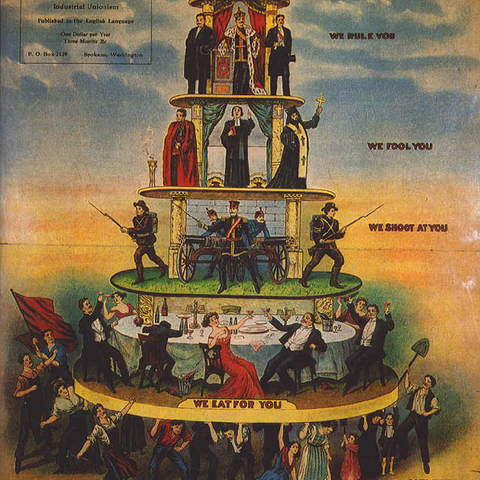 "Pyramid of Capitalist System": illustration from a 1911 newspaper published by the Industrial Workers of the World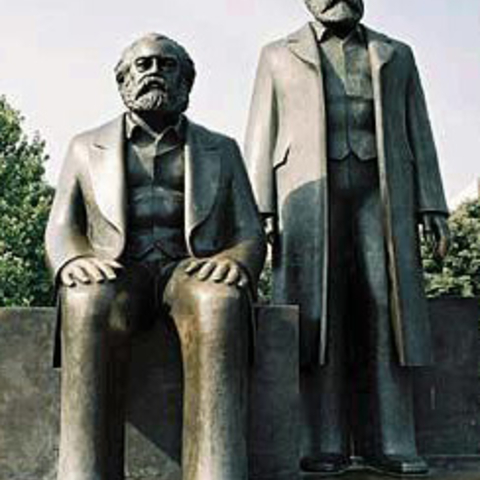 Statue of Karl Marx and Friedrich Engels in Berlin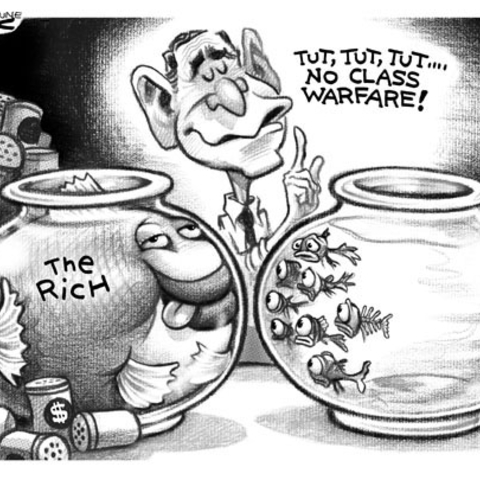 George W. Bush is lampooned for his tax cuts.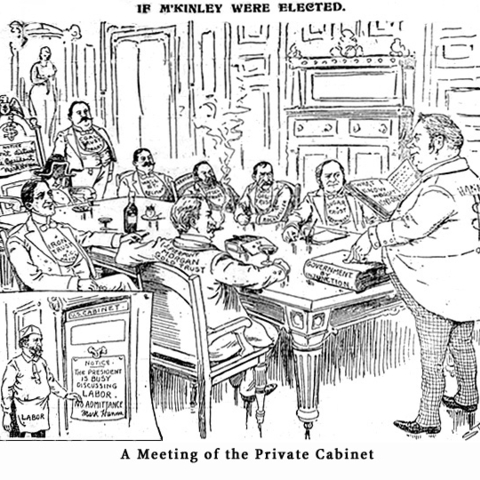 "If McKinley Were Elected": Mark Hanna runs a cabinet meeting on labor with business executives while a labor representative knocks at the door.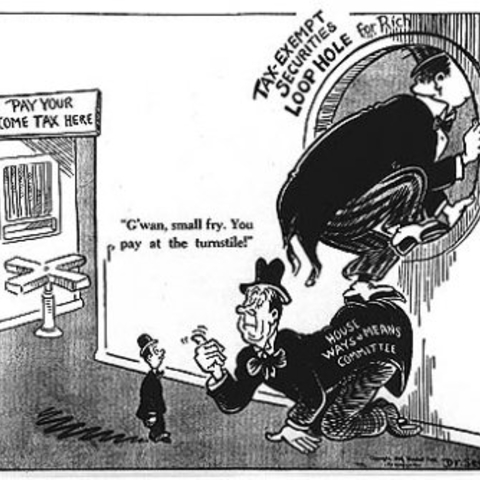 A 1942 political cartoon by Dr. Seuss about income tax loopholes for the wealthy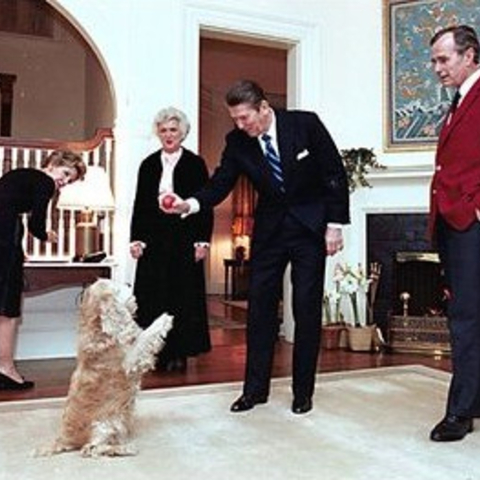 Ronald and Nancy Reagan visit George and Barbara Bush at their home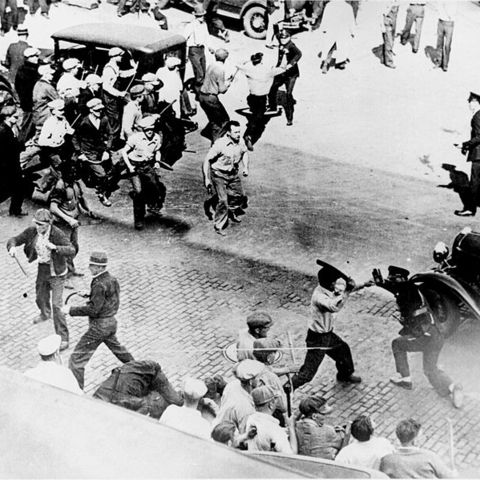 Open battle between striking teamsters armed with pipes and the police in the streets of Minneapolis, June 1934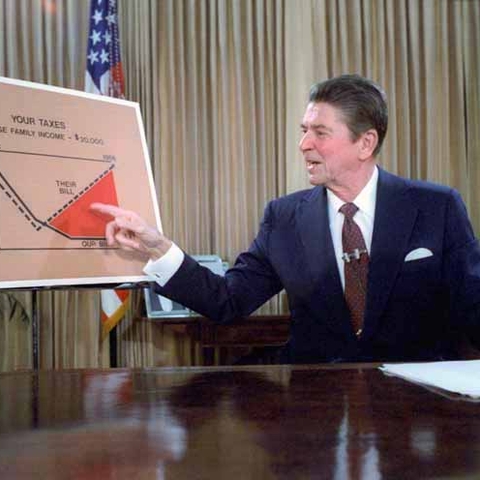 Reagan gives a televised address outlining his plans for tax reduction in 1981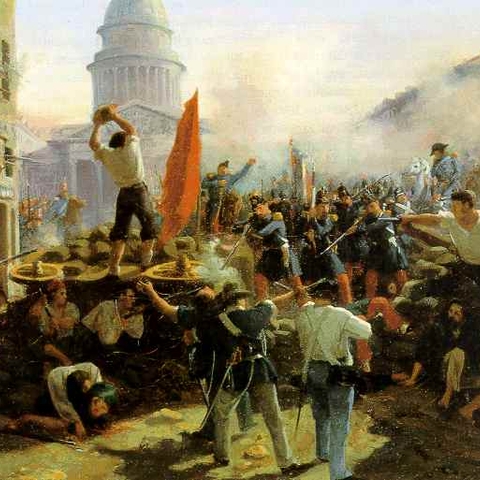 Many nations in Europe experienced short-lived revolutions of the working classes in 1848, the same year Marx and Engels published The Communist Manifesto.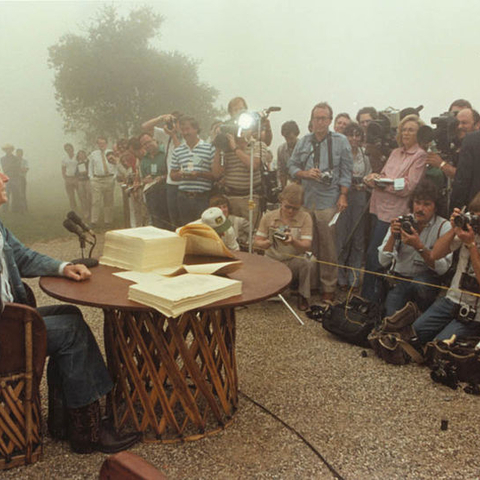 Reagan signs the Economic Recovery Tax Act of 1981 at his California ranch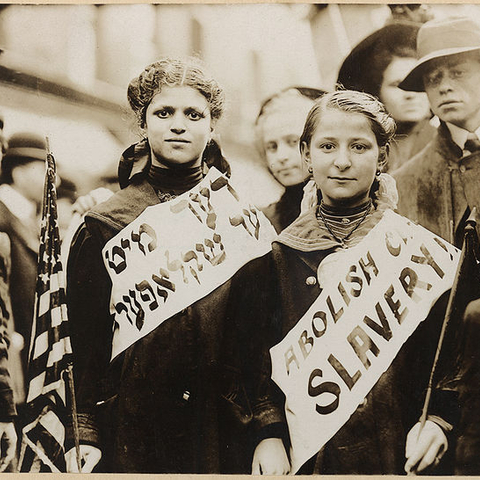 Two girls protest child labor during a 1909 May Day parade in New York City.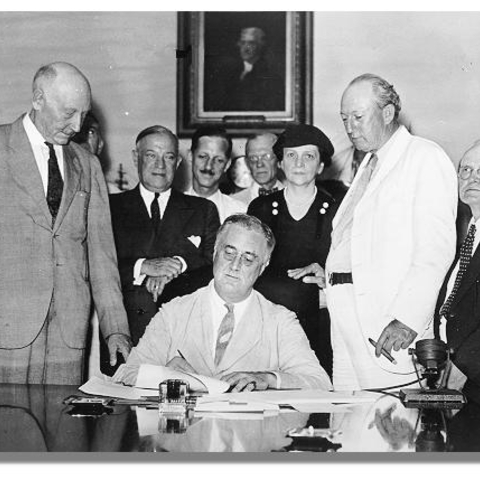 FDR signs the Social Security Act in 1935. His opponents called his policies socialist.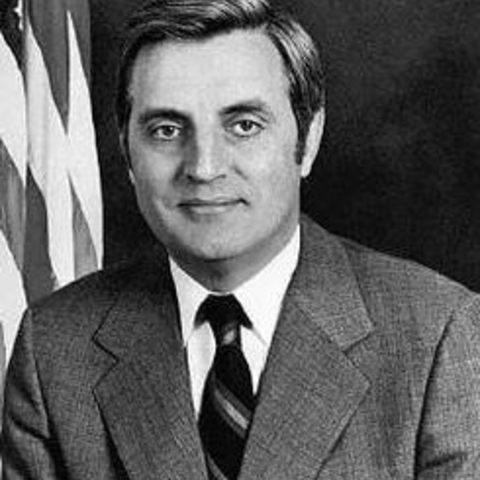 Walter Mondale, Jimmy Carter's vice president and Ronald Reagan's opponent in the 1984 presdiential election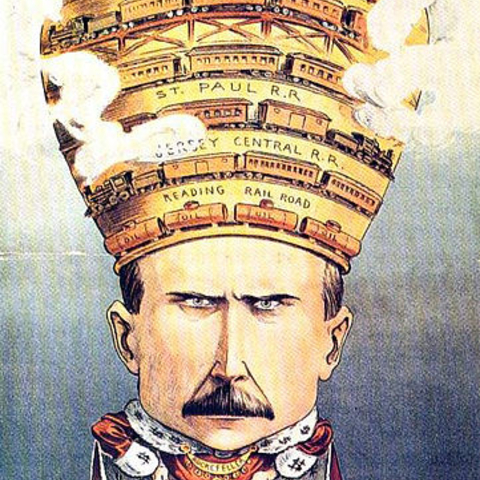 John D. Rockfeller as an industrial emperor in a 1901 political cartoon
The Great Railroad Strike of 1877, which Rutherford B. Hayes ended by sending in federal troops.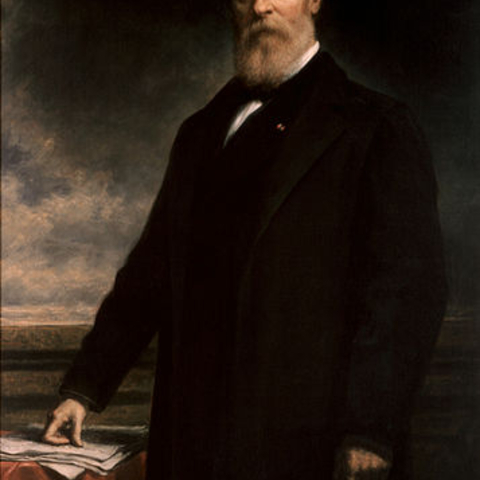 Rutherford B. Hayes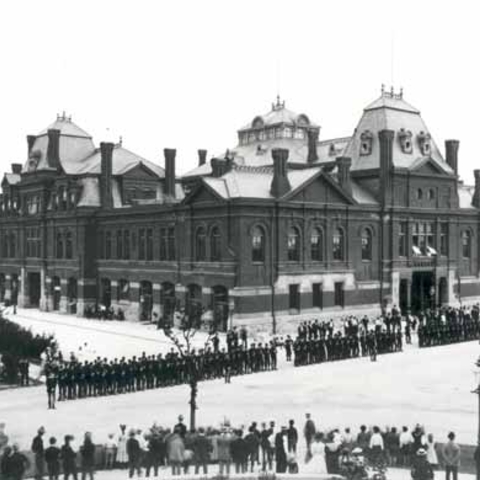 Striking American Railway Union members confront Illinois National Guard troops in Chicago during the Pullman Strike in 1894.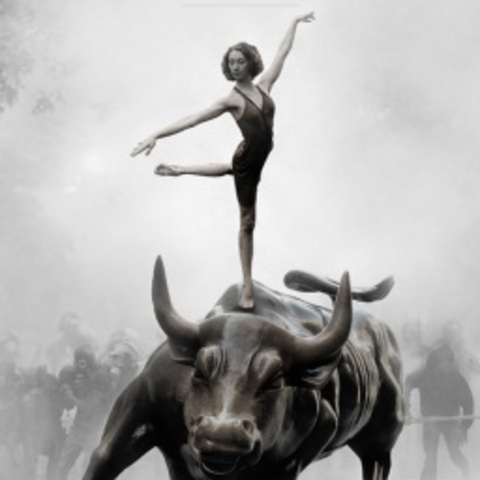 Poster designed by the anti-consumerist organization Adbusters inviting people to Occupy Wall Street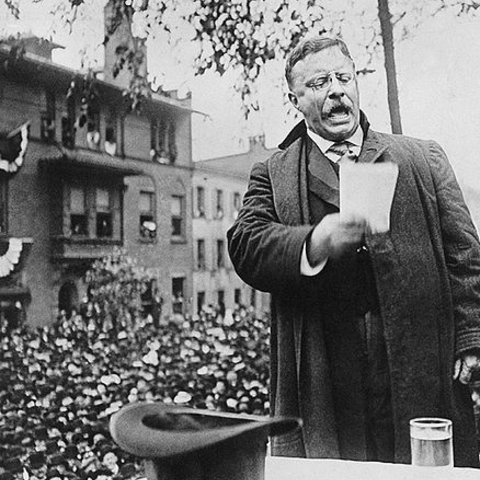 Teddy Roosevelt stumping for votes in 1912