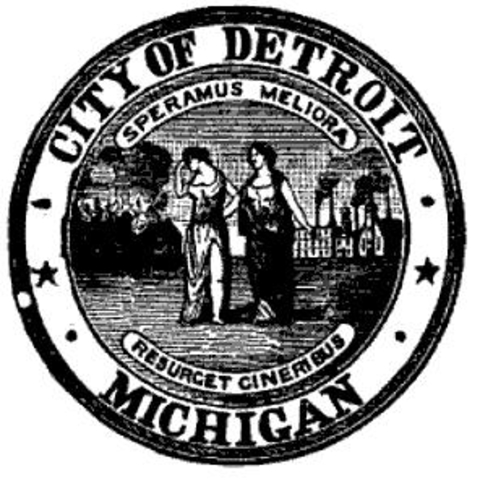 The Seal of the City of Detroit. The Latin motto means "We Hope For Better Things; It Shall Rise From the Ashes"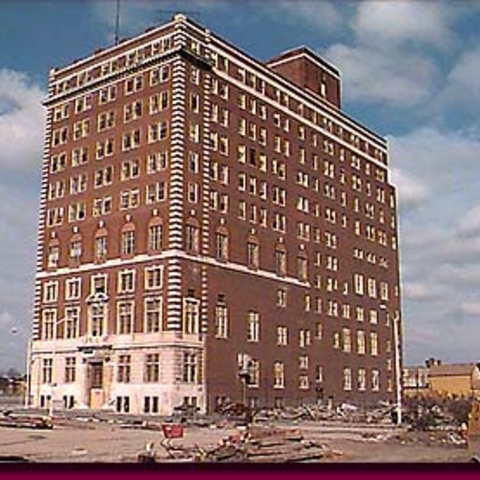 The YWCA Downtown building. Already alone and vacant on its large lot, the Detroit City Council is now contemplating its demolition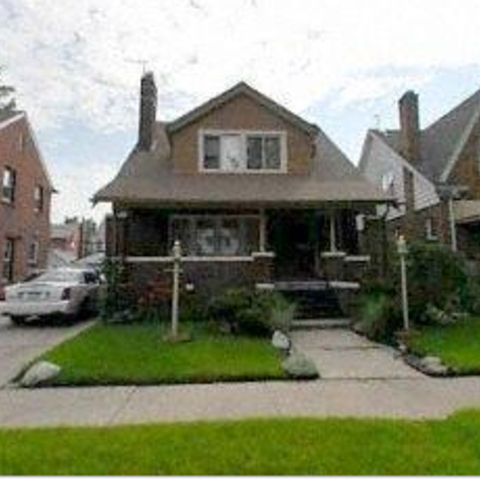 3952 Chatsworth Street, The Wilds's home in the 1960s.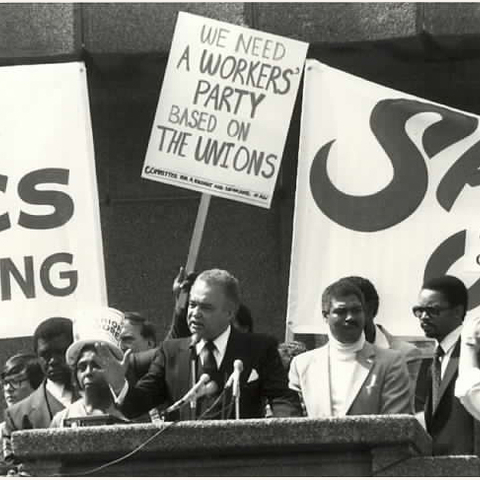 Mayor Coleman Young, the first African-American Mayor of Detroit, 1974-1993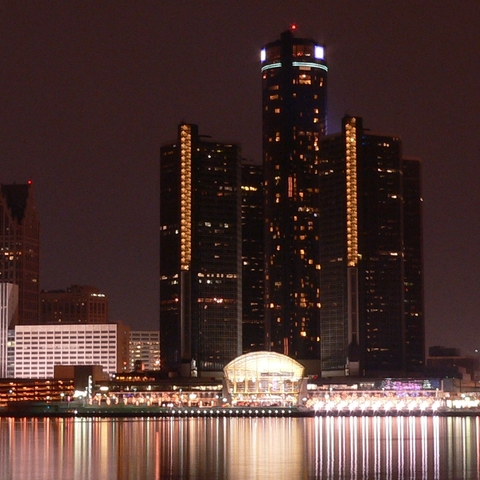 Night Skyline of Detroit from across the river at Windsor.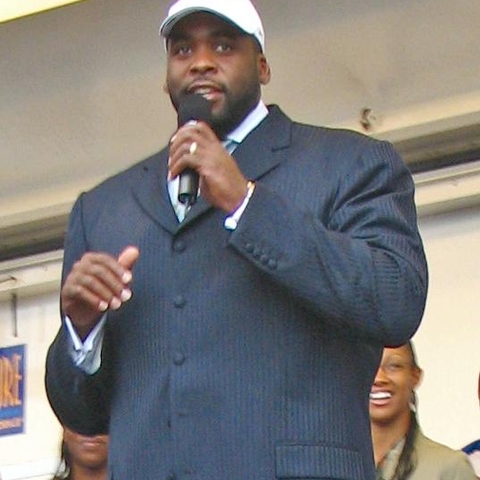 Detroit's last mayor, Kwame Kilpatrick, who was forced to resign following scandals in his office.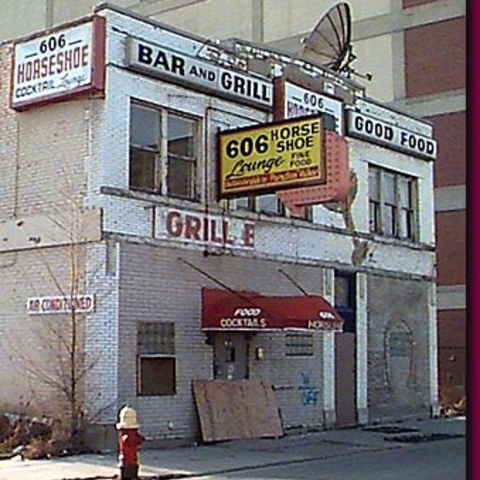 606 Horseshoe Lounge, once a popular night club in the African American section of Detroit called "Paradise Valley." Scheduled for demolition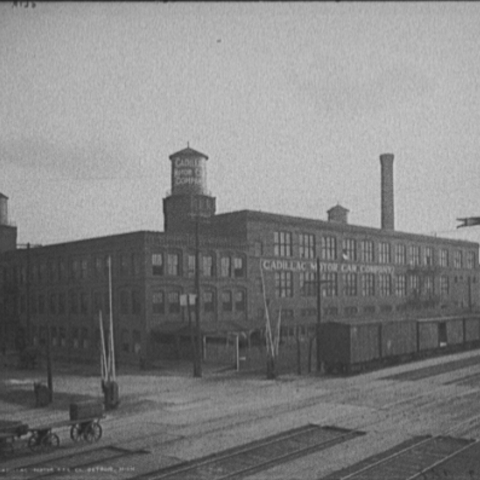 Cadillac main assembly plant at 450 Amsterdam Street and Cass Avenue in Detroit. The plant today lies within the New Amsterdam Historic District. (1910)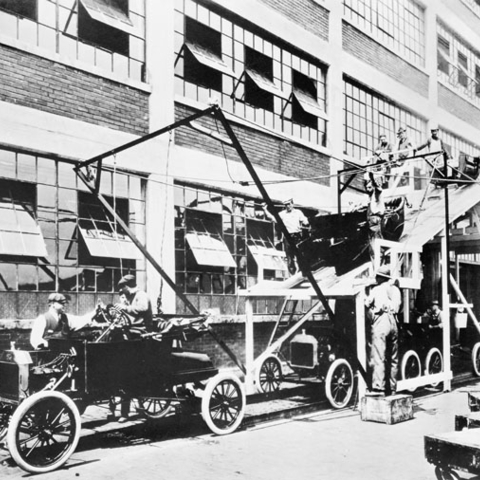 Ford Assembly Line, 1913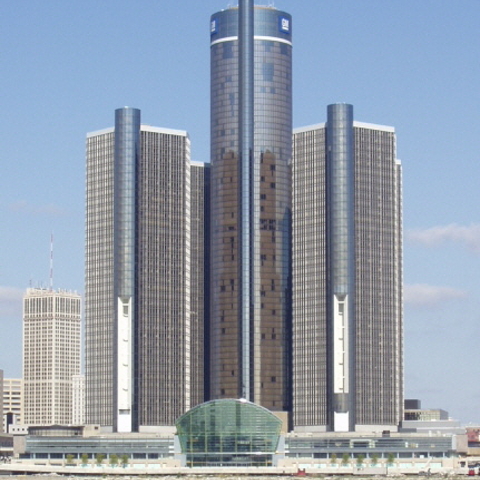 The Renaissance Center in Detroit, Michigan-General Motors' world headquarters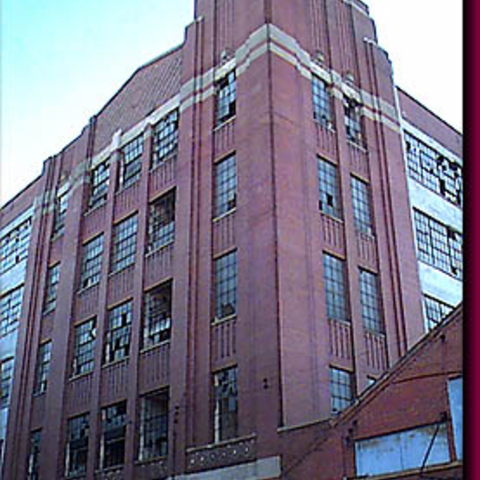 Packard Motors Factory-closed since 1957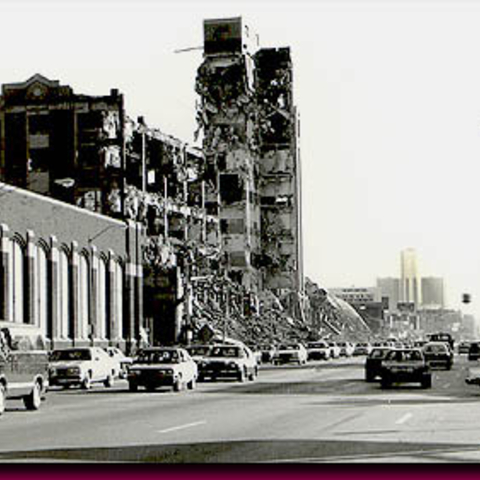 Uniroyal Plant on Jefferson Ave., demolished in the 1980s. The then newly built Renaissance Center towers are visible in the background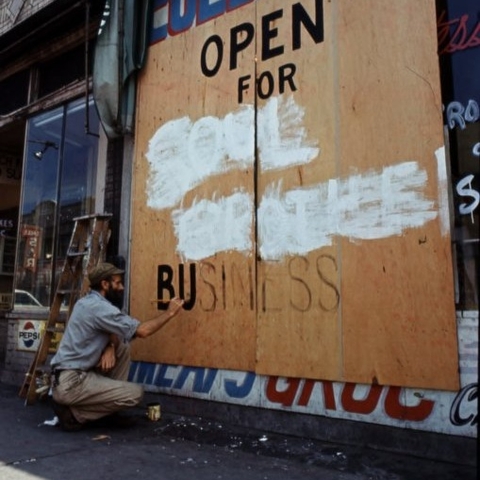 A boarded up shop in the wake of the late 1960s riots in Detroit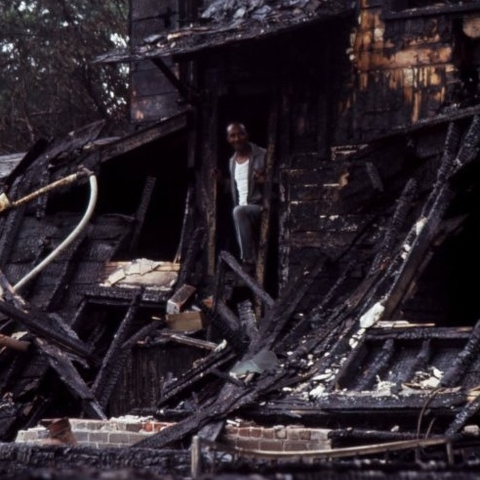 African American man stands in doorway of burned-out building, 1967.