Gunshots? Or was it fireworks? When I saw a man running for his life, I immediately knew the answer.
"COME IN!" someone was yelling. I need not have been told; the gunshots must have gone off 60 feet away from me. Without thinking, I had already made my way back through the gate of the archive complex. A security guard gave me a glass of water and asked me to sit down. I, privileged civilian, was visibly in shock. On the security camera, I could see a dozen heavily-armed policemen shouting and running. It had been another "tiroteio"—a shootout—I was told.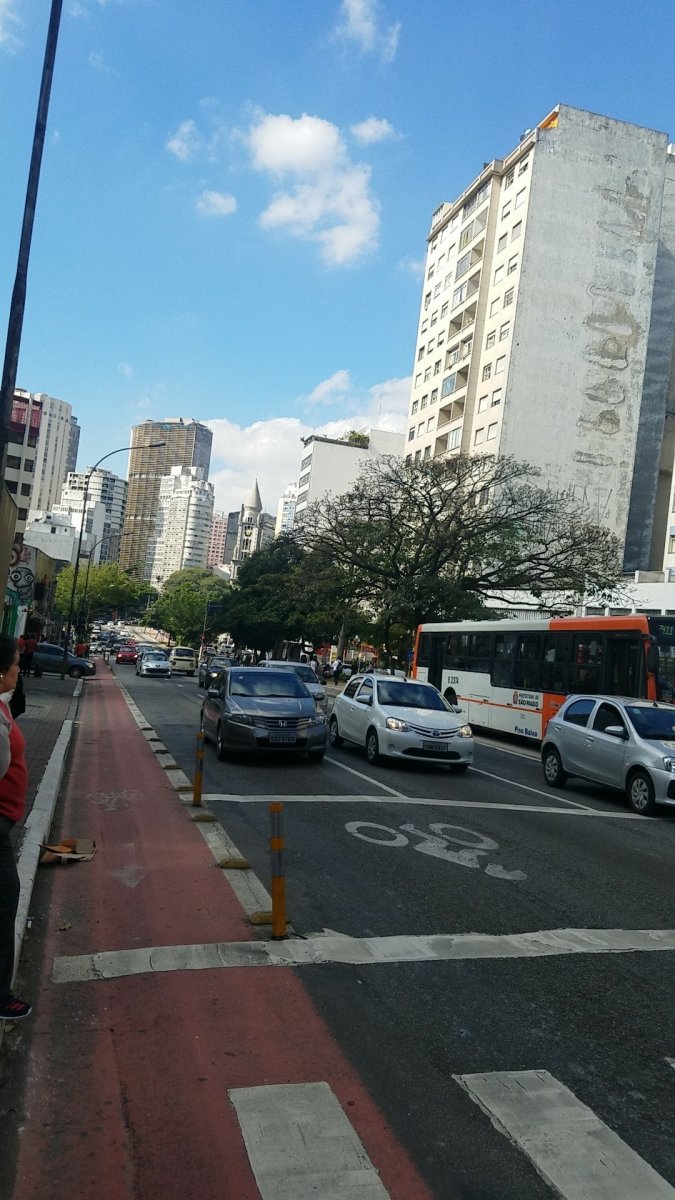 São Paulo, one of the largest and busiest cities in the world.
Brazil currently finds itself immersed in a tight web of economic, political, and social crises: the former president removed from office, the current president at a 7% approval rating, citizens living on $250 a month, protesters setting federal buildings on fire, the Zika virus devastating thousands of families. It comes as no surprise that some Brazilians are questioning the longevity of their political system.
Yet, travails like these are not altogether unprecedented. Brazil, the "giant of the South," has had a long history of constitutional crises. After independence from Portugal in 1822, it remained an imperial monarchy for almost 7 decades and held on to slavery longer than any other country in the Western hemisphere. Between 1889 and 1930, only two Brazilian states dominated a political system in which only small segments of the male population could vote.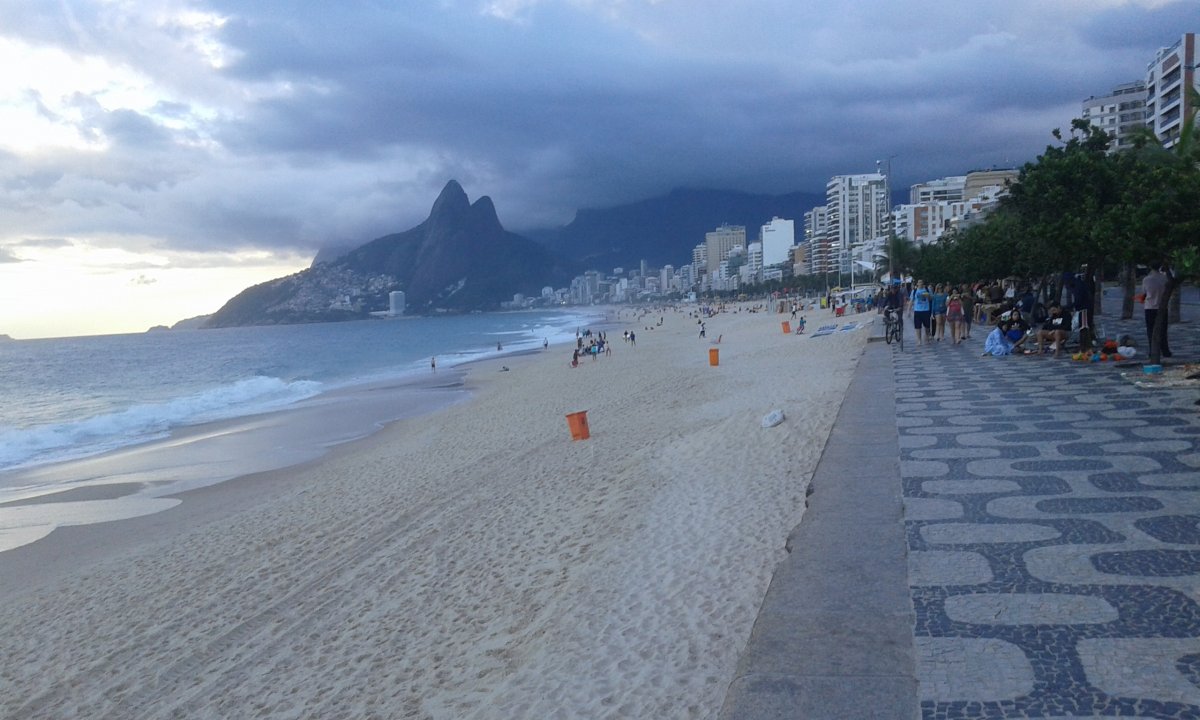 Rio's Ipanema Beach.
During World War II, the country endured a dictatorship with fascist elements. After the war, Brazil's fledgling democracy (that still barred non-literates from voting) was replaced with a brutal military dictatorship (1964-1985) that tortured and killed many of those whom it suspected of subversion, including former president Dilma Rousseff who suffered in appalling fashion.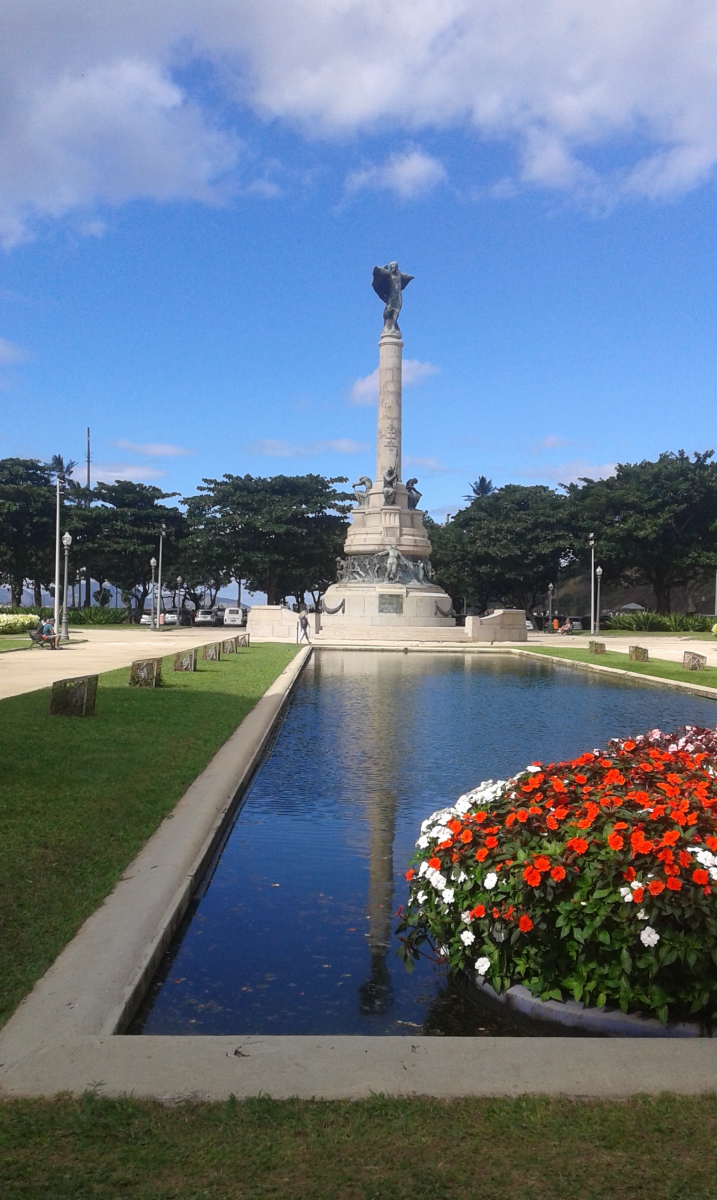 A monument to fallen Brazilian veterans in Rio.
Brazil's recent experience with democracy has produced many successes over the last three decades. Massive inflation, a relentless and formidable drag on the fabric of the Brazilian economy, came to a halt in the 1990s after difficult and much-needed reforms. The left-leaning governments of the Workers' Party between 2002 and 2016 oversaw an expansion of wages, strong economic growth until 2014, a much-enlarged social safety net, and two international milestones: the 2014 Soccer World Cup and the 2016 Olympics in Rio. While neither sport event was without controversy, they both seemed to signal that Brazil had arrived at the world stage as a major player.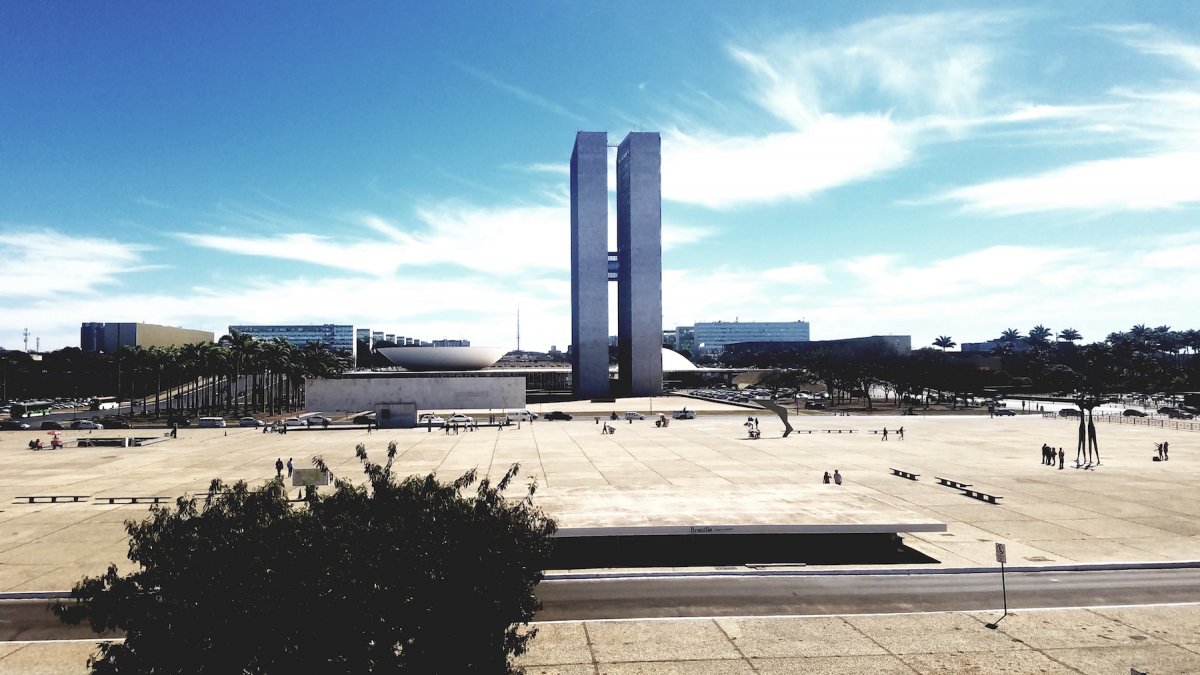 The Congress in Brasilia, the capital.
Then came the scandals. Most salient were the accusations that Dilma Rousseff, Brazil's first female president (2011-2016), had violated the Constitution by moving around budgetary funds. Once removed by the Senate, her defenders alleged immediately that Dilma had been the victim of a coup d'état. Dilma's detractors, on the other hand, further accused her of having condoned corruption back when she had been the president of Brazil's national petroleum company.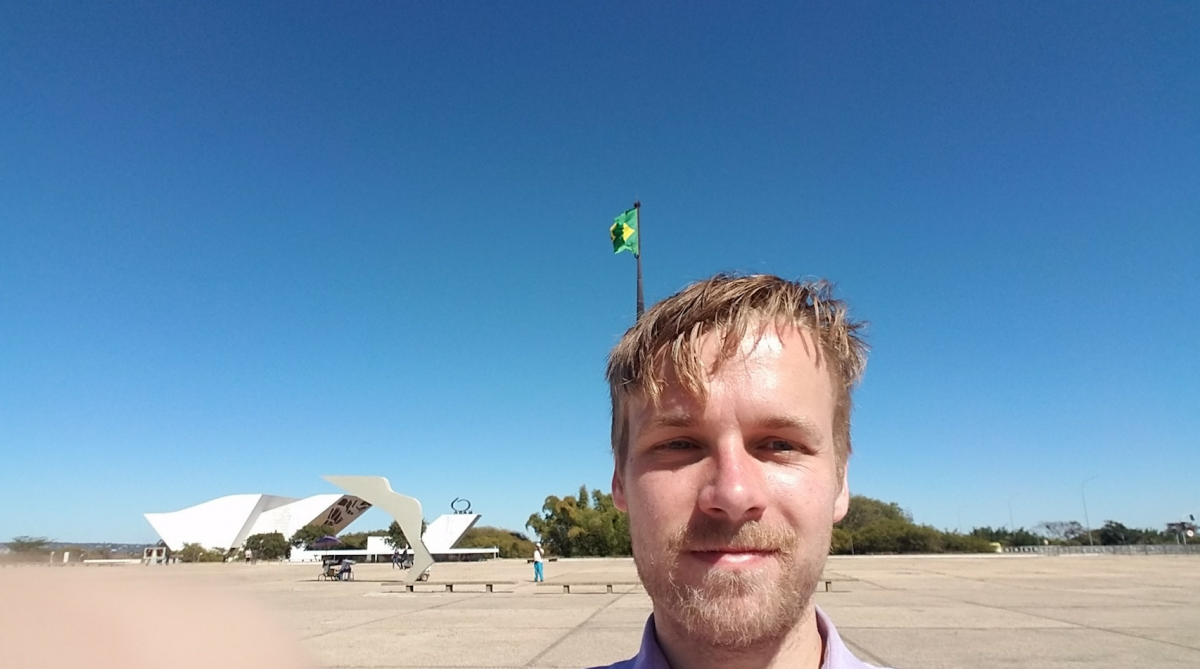 Selfie of the author at the 'Plaza of the Three Powers' in the capital of Brasilia.
But that isn't all. The former equivalent of the Speaker of the House is currently imprisoned due to corruption charges. Former President Luiz Inácio Lula da Silva (2002-2010) was sentenced to 9 ½ years in prison for allegedly having received more than $1 million in kickbacks, a ruling that he is currently appealing.
Then there are the corruption charges surrounding the Soccer World Cup and Olympics. Investigations have revealed how private companies and corrupt politicians colluded to give out contracts for the construction of stadiums, to hike the costs of public infrastructure projects, and to misappropriate taxpayer money.
The restoration of Rio's iconic Maracanã soccer stadium is a case in point. Rio's former governor is alleged to have demanded bribes during construction which helped increase the costs by more than $100 million (50%). This shocking statistic, however, pales in comparison to the expansion of Rio's metro prior to the 2016 Olympics. Originally envisioned at less than $300 million, the plans for project increased to over $3 billion!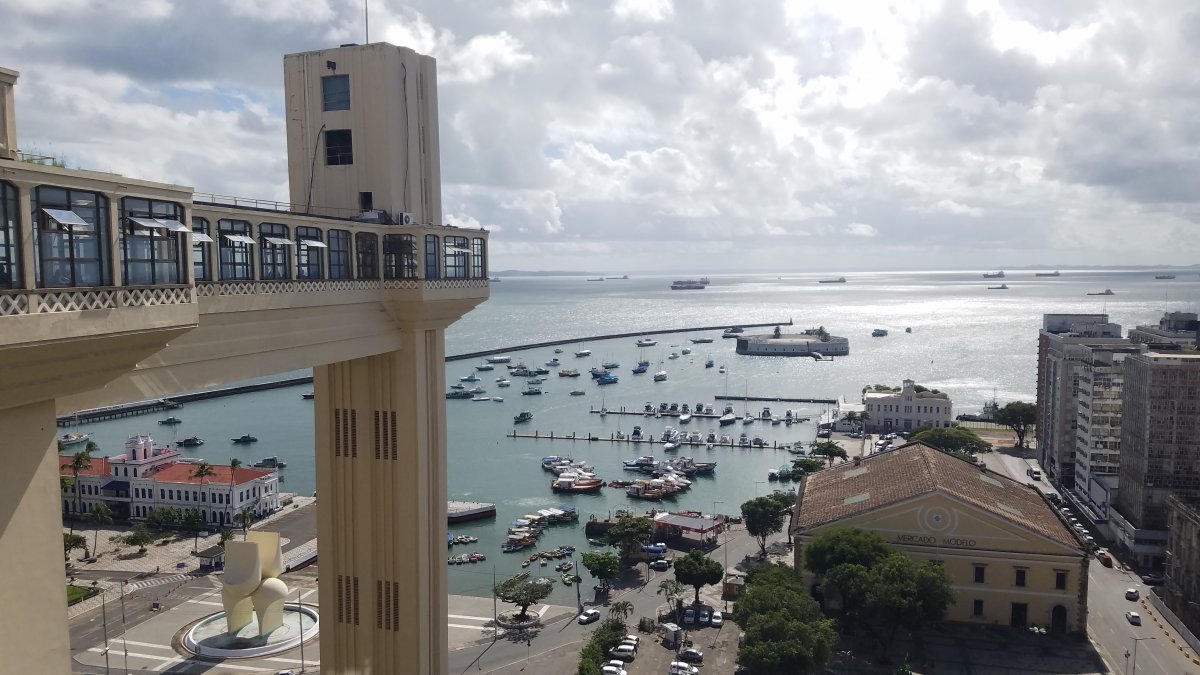 A view in colonial Salvador.
Unsurprisingly, all of this comes to the great frustration of Brazilians trying to scrape by amidst a harsh recession. "Brazil is a rich country," I have been told. "We have all kinds of resources and work incredibly hard. But we lack honest politicians. They keep all of us poor." Violent crime, gang wars, and drug abuse are yet again on the increase. It is not unusual to have a taxi driver point out parts of the city in which the police no longer dare enter.
Of course, one would misrepresent Brazil if one merely made it appear as a hotbed of crime, corruption and hopelessness. Nor is this country, the 9th largest economy in the world with the size of the entire continental United States, a mere replication of superficial stereotypes in the vein of "soccer, samba, and carnival." Above all, Brazilians radiate kindness and joy. Despite much dismay with the state of things, Brazilians continue to put on a brave face, to work relentlessly, and to hope for a better future in a country plagued with socioeconomic and racial inequality.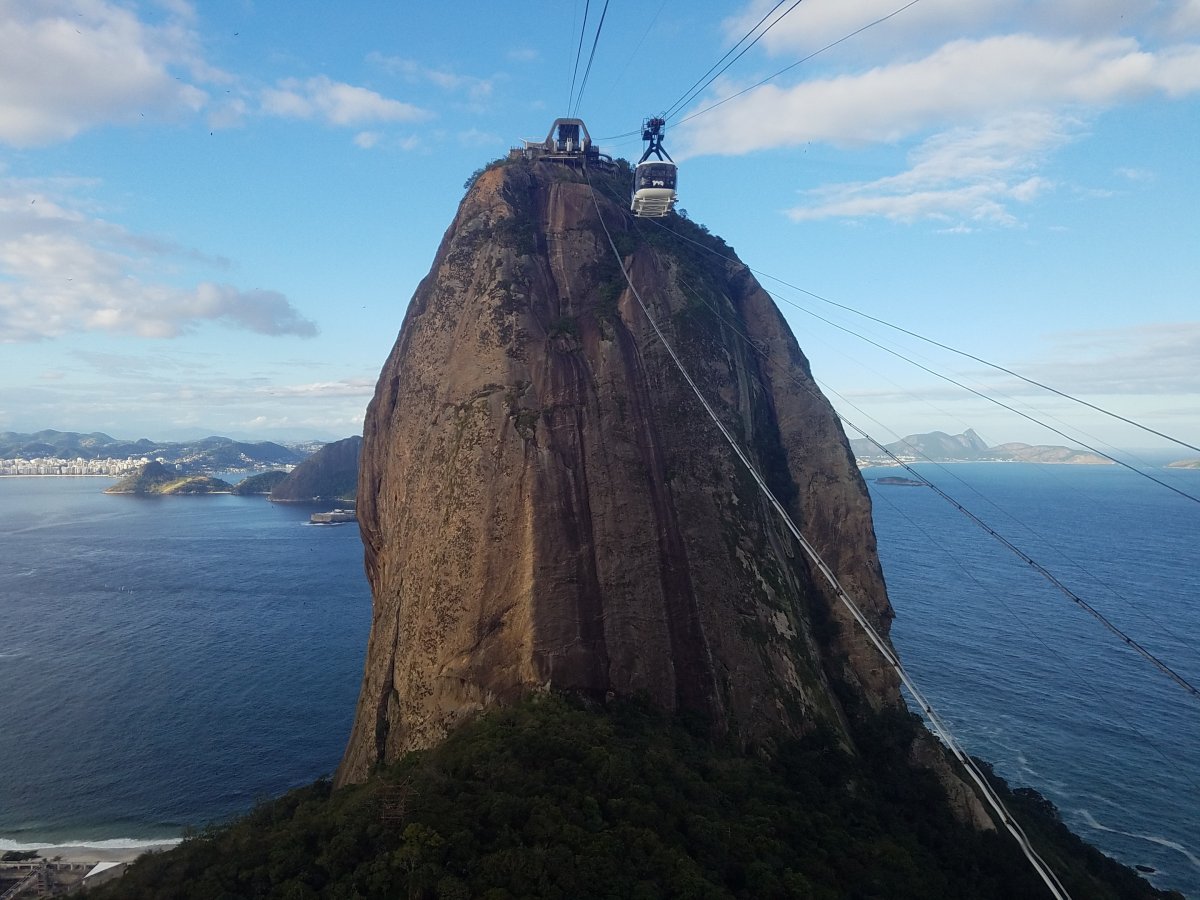 The famous Sugar Loaf Mountain in Rio.
Still, amidst the disillusionment of the last years that ensued after a long period of marked optimism, one cannot help but wonder whether the famous adage will continue to apply for decades to come that "Brazil is the country of the future and always will be."
[All photos by author]