"It is hard to talk about heritage preservation while people are being killed. But heritage is not just bricks and walls. Heritage is memory."
 —Ukrainian architect and historian Ievgeniia Gubkina, 2022
What is the role of architecture (and architects) during war?
During the first days of the Russian invasion, Ukrainian President Zelensky recorded one of his daily video addresses in front of the House with Chimeras in the capital city of Kyiv. This Art Nouveau building from 1903, designed by the Ukrainian-Polish architect Władysław Horodecki, is covered in sculptures of mythical creatures and large animals.
Its highly ornamented facade was the President's way of proving to the world that he remained in Ukraine despite false reports from Russia that he had fled the country. Defiant, he stood in front of this well-known building—beautiful and distinctive—so there could be no doubt that he remained in Kyiv.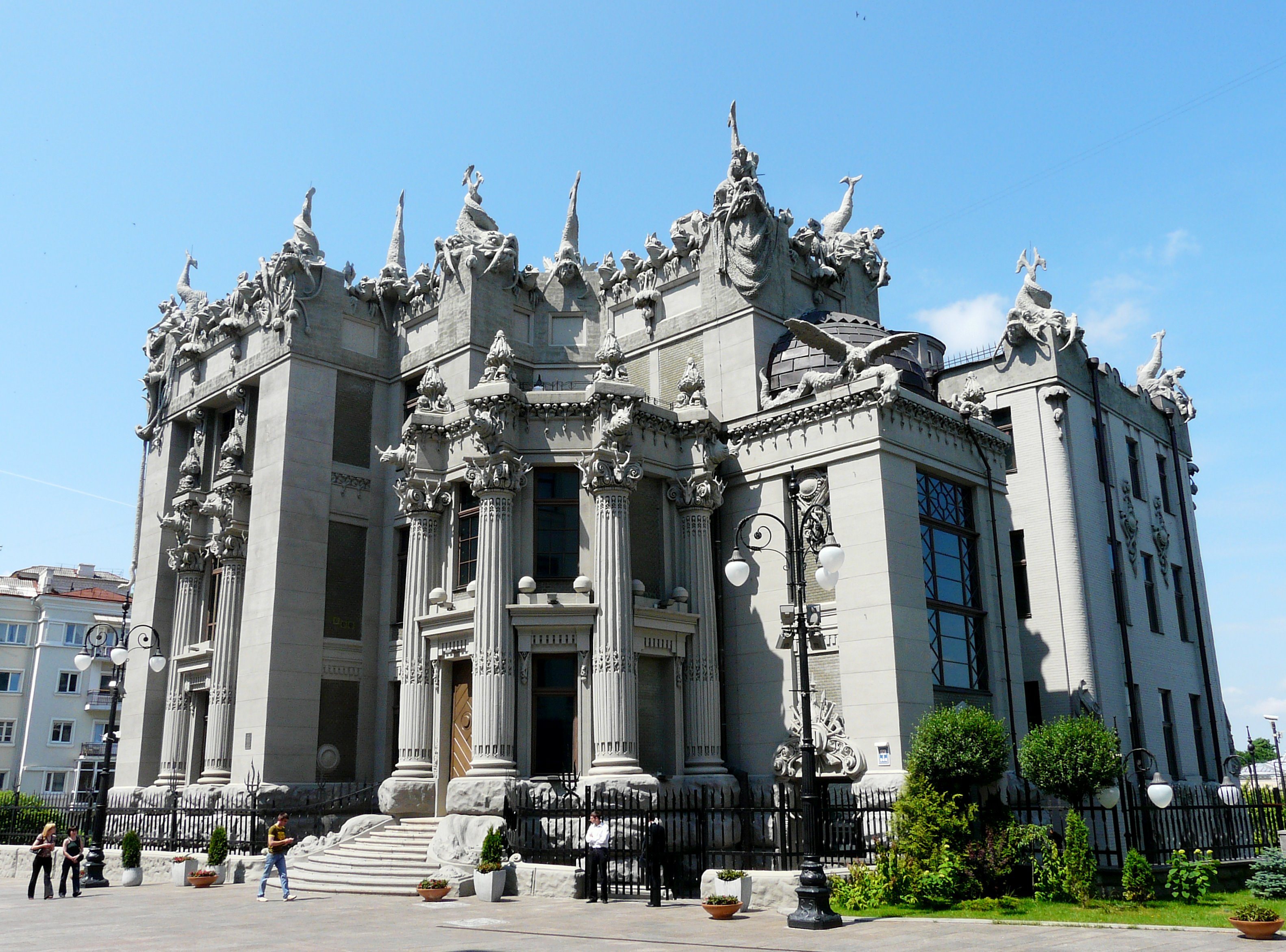 Architecture, in this instance, was used as proof, a static immobile, semi-permanent cultural object that brings its truth to the contemporary context. But, architecture and architects play many other important roles during war, from utilitarian functions like housing displaced people to the symbolic functions of preserving cultural heritage.
Architecture is a way of understanding the world: recording its history, sharing its culture, and connecting with people. We need to consider Ukraine's architecture during war first and foremost because it is important to the Ukrainian people. Ukrainians are not only fighting for the right to live on their territory, they are fighting to preserve their heritage and collective memory.
Although American scholars have historically overlooked the achievements of Ukrainian architects, there is a growing international recognition and appreciation for Ukrainian architecture, including buildings built by Ukrainian architects during the Soviet era.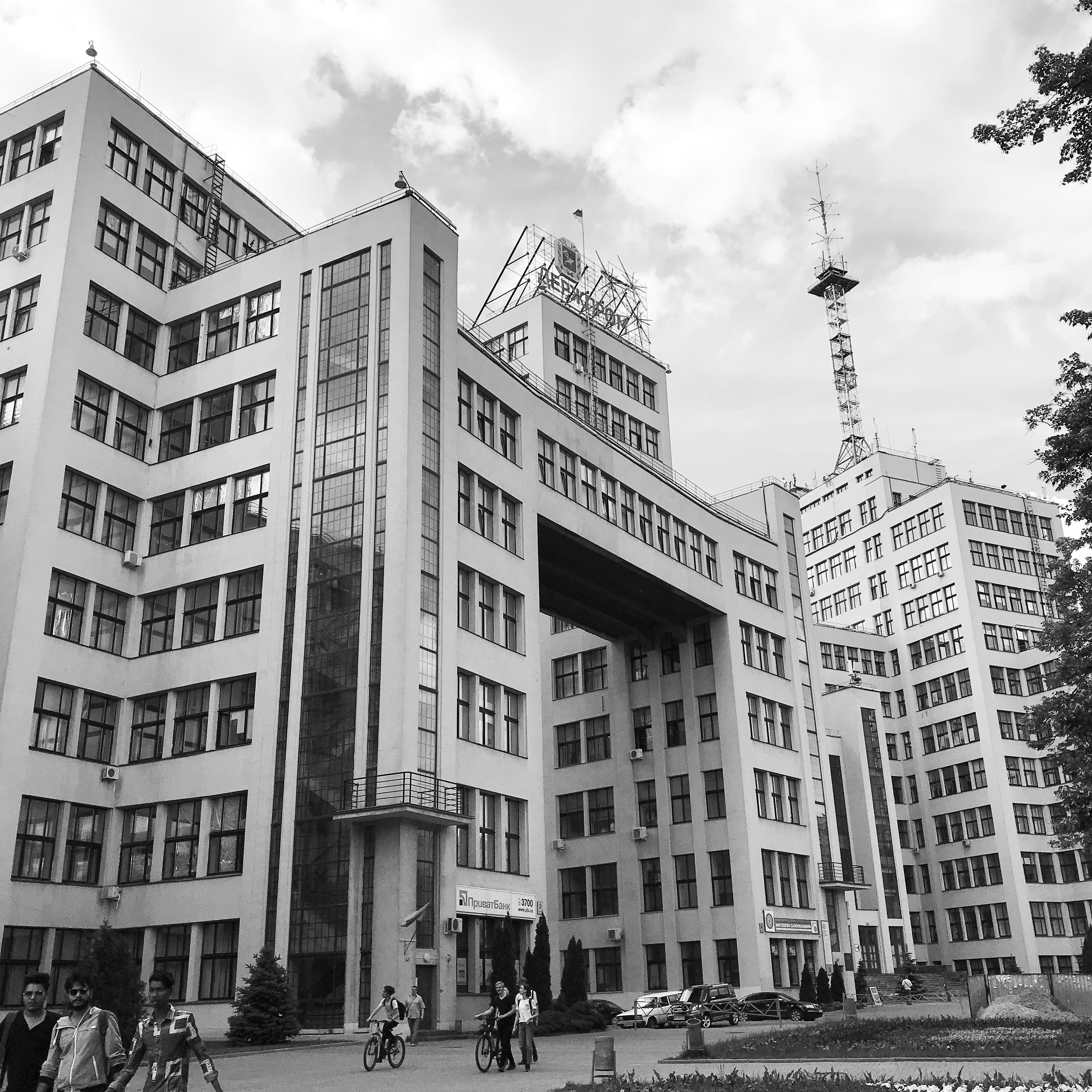 For example, the impressive Derzhprom building on Kharkiv's Freedom Square is the most complete example of constructivist architecture in the world and was the largest single structure in the world when it was completed in 1928.
To complete the project in a speedy two and a half years, 5,000 workers labored on the site working in three shifts using simple hand tools, horse-drawn carts, and wheelbarrows. One of its most defining architectural features is the sky bridge system connecting the three masses into one continuous building.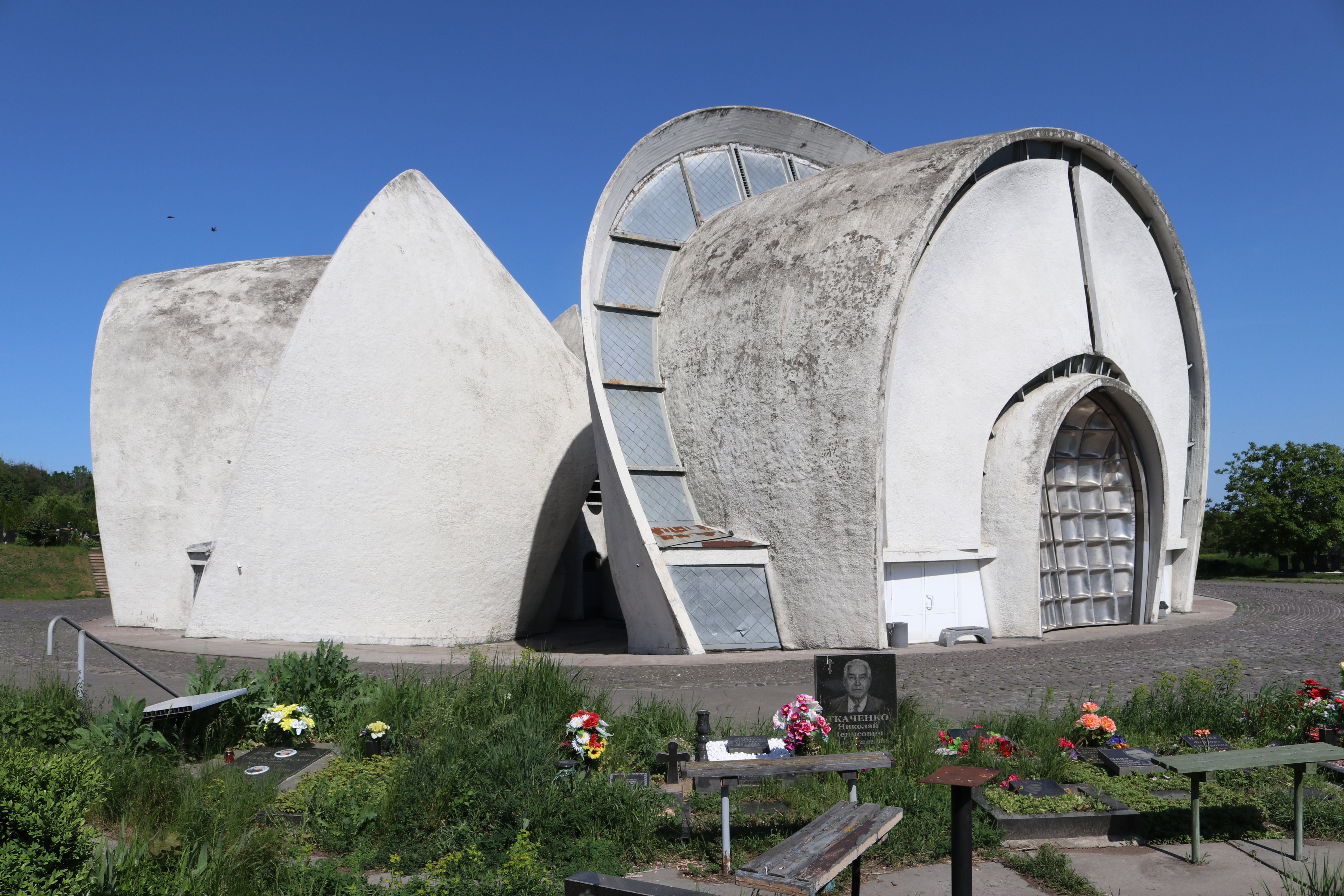 Avraam Miletsky, a prolific Ukrainian modernist, was one of several Jewish architects who found success in Kyiv in the 1960s by producing buildings that challenged the standardization of structural systems with distinct forms, highlighting the plasticity of reinforced concrete. Two of his most notable works, Park of Memory and Hotel Salut, exemplify this style.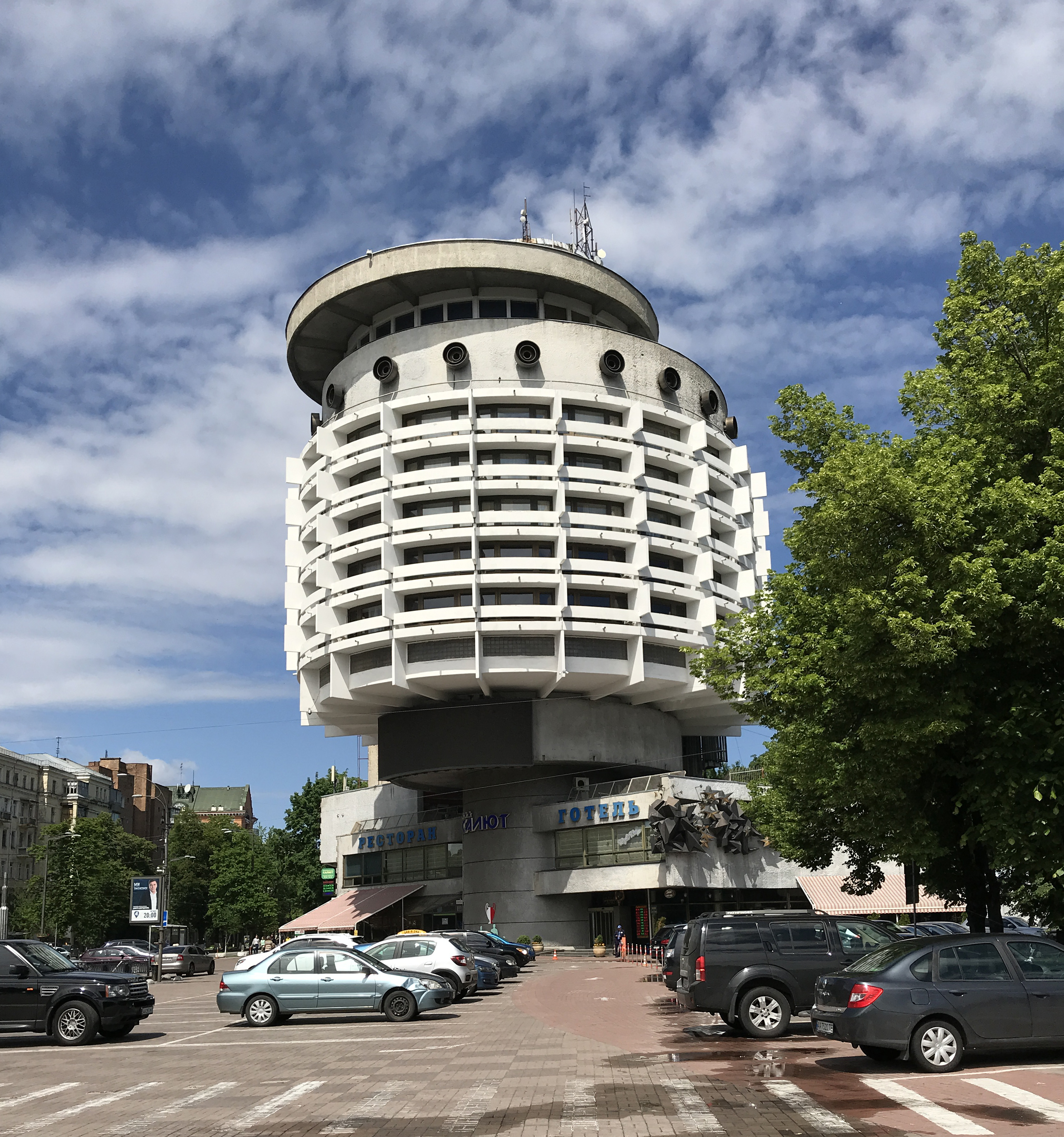 The dazzling experimental market halls of the architect Alla Anishchenko constitute another highlight of Ukrainian architecture. These buildings use the repetition of simple geometries and expressive structural features to create dynamic, open interior spaces. Her designs are not only exemplary of modernist concrete systems, they are essential pieces of city infrastructure still operating as food markets or grocery stores today.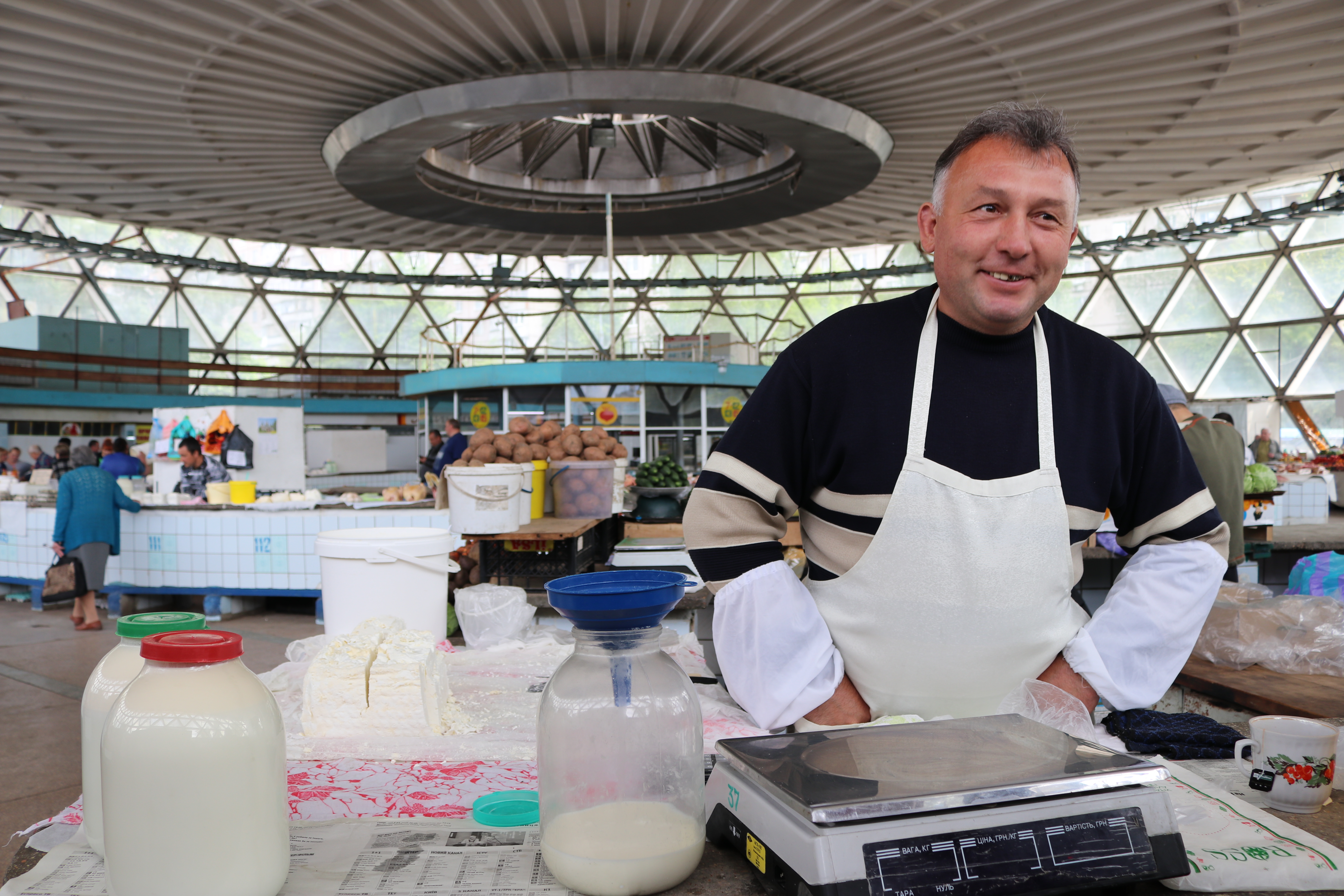 These stunning examples of modern architecture in Ukraine faced several common challenges even before the current war: a weak economy has resulted in little surplus money to invest in preservation efforts and a lack of maintenance has left some buildings in poor condition. At the same time, Modernism is enjoying a renewed popularity in Ukraine as a young generation of architects and activists embrace it as part of Ukraine's identity and heritage, not only part of its "Soviet" history.
How are Ukrainian architects responding to war?
Since Russia's full-scale invasion of Ukraine in February 2022, architects in Ukraine have shifted their focus toward using their skills to meet the immediate needs of their society.
Ukrainian Architects are busy designing housing for internally displaced people, documenting the destruction of Ukrainian cities as evidence of war crimes, and educating the public about the importance of heritage preservation—all in addition to the daily challenge of meeting their basic physical and emotional needs during war.
Just as importantly, architects will be at the forefront of rebuilding Ukraine once the war is over.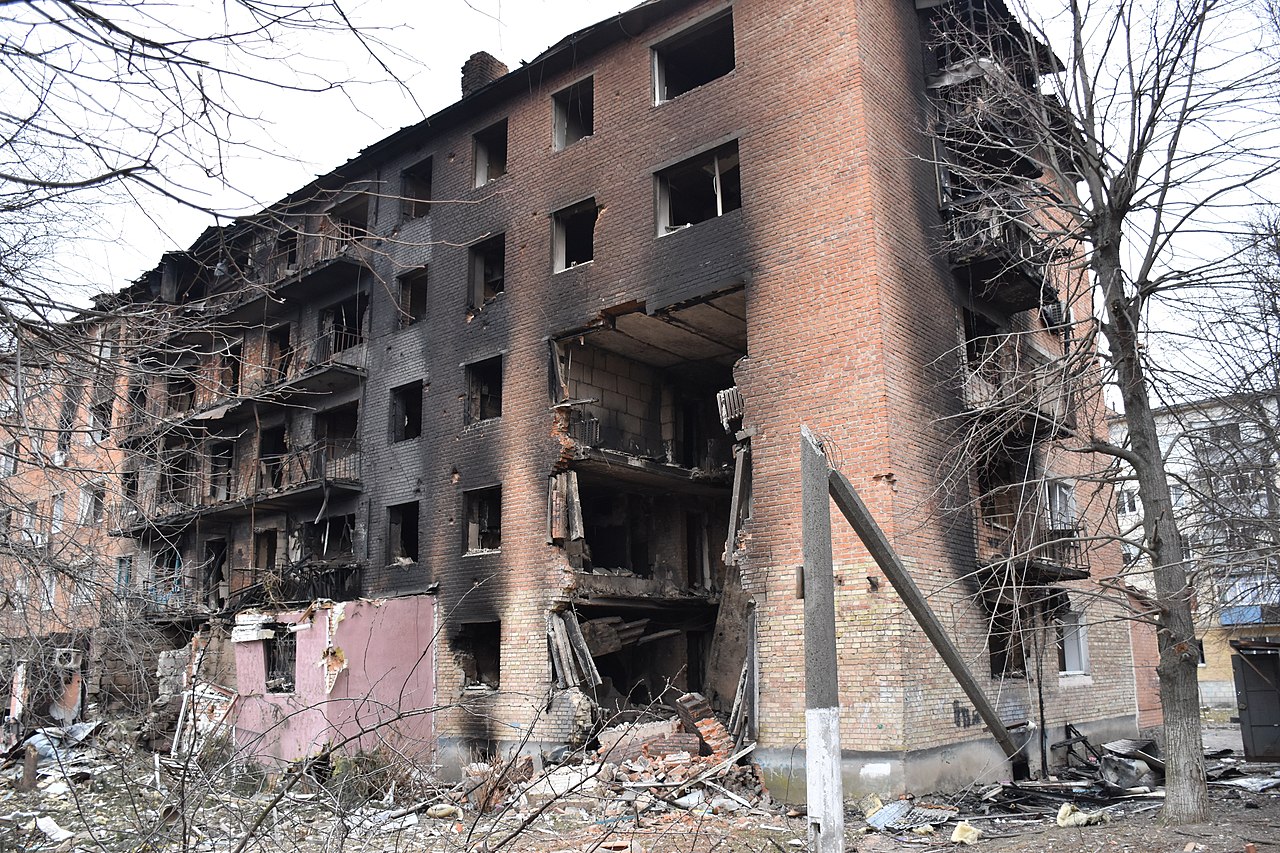 For the past few years, I have been working with the Kharkiv School of Architecture, the country's first independent school of architecture, established in 2018 as a forward-looking, innovative educational experience set apart from the bureaucracy of state institutions. After an initial disruption to its daily activities due to heavy shelling in Kharkiv, the school has been temporarily relocated to the city of L'viv in Western Ukraine.
The school is now devoted to two main aims: 1) to remain open to provide an educational community for their students and steady income for their teachers and staff, and 2) to train architects to rebuild Ukraine. They know this task is just beginning and will take years, maybe decades.
The School is already planning a series of public lectures and workshops on rebuilding, trying to learn from international examples, and resisting rapid developments that might not reflect the incredible artistic potential of Ukrainian architects. They are determined to rebuild positively for this generation and the next.

Support the Kharkiv School of Architecture: https://kharkiv.school/en/pidtrymaty-hsha/
Learn more about Ukrainian Modernism: https://dom-publishers.com/products/soviet-modernism-brutalism-post-modernism